Our company Guangdong Zhenhua have taken part in the 21th China International Optoelectronic Expo (CIOE for short) from September 4th to 7th. The exhibition was hold in Shenzhen city. It is a comprehensive exhibition of optoelectronic industry with great scale and influence. It covers optoelectronic industry chains such as optical communication, laser, infrared, precision optics, optoelectronic innovation, civil-military integration, optoelectronic sensor, data center and so on. As a professional exhibition covering the whole optoelectronic industry chain, CIOE China Optical Expo has become the preferred platform for many enterprises to expand their markets and promote their brands. It also provides a one-stop business, technology and academic exchange platform for people in the industry to find new technologies and products and understand market opportunities.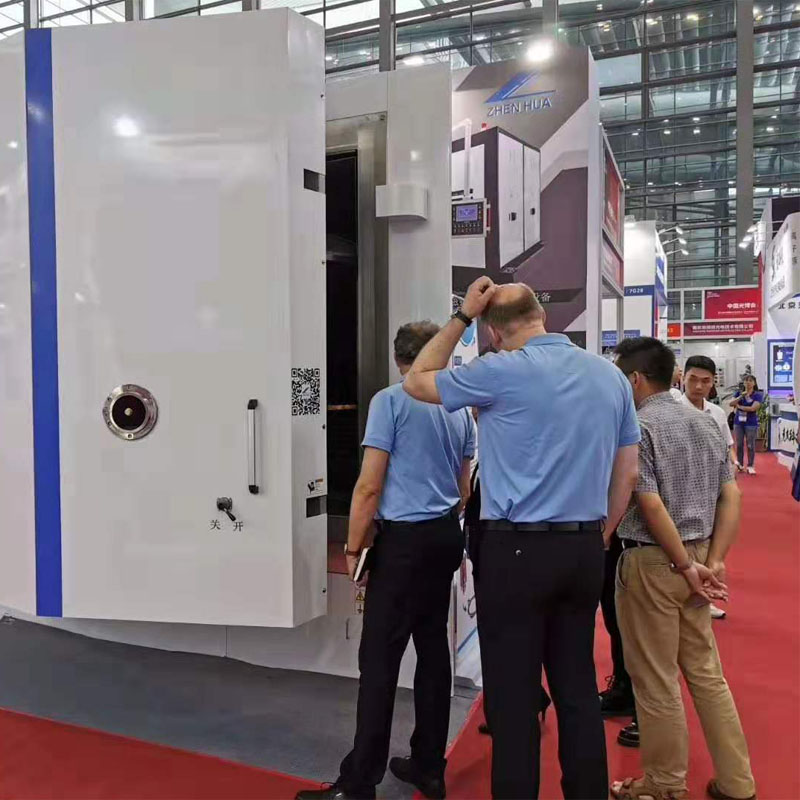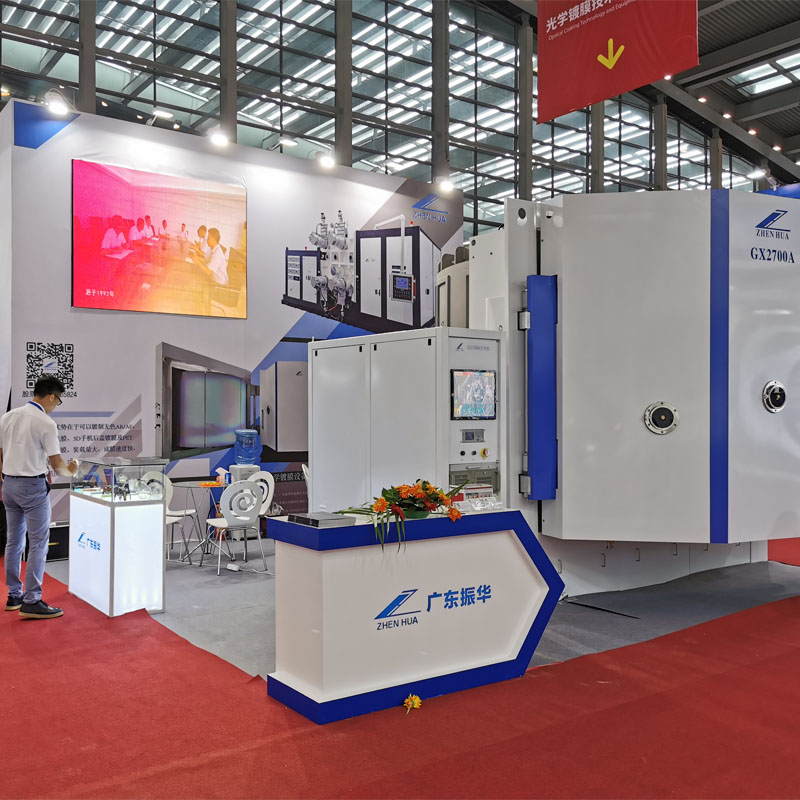 After long time discussion and plan, we decide to show our GX2700 optical machine this year. The inner size 2700mm diameter and 1950mm height. And it have high production quantity at one cycle, has stable running performance as well. The automatic control system is composed of human-machine interface touch screen + PLC control and imported film thickness meter. Different evaporation sources, electron guns and ion sources can be equipped to coat various film systems such as short wave pass, long wave pass, antireflective film (AR film), reflective film filter film and color reflective film, which can achieve 0-99 level film coating. It can evaporate on metals, oxides, compounds and other high melting point coating materials. The machine is widely used in optical lens, electronic products, glass, lamps, glasses and so on.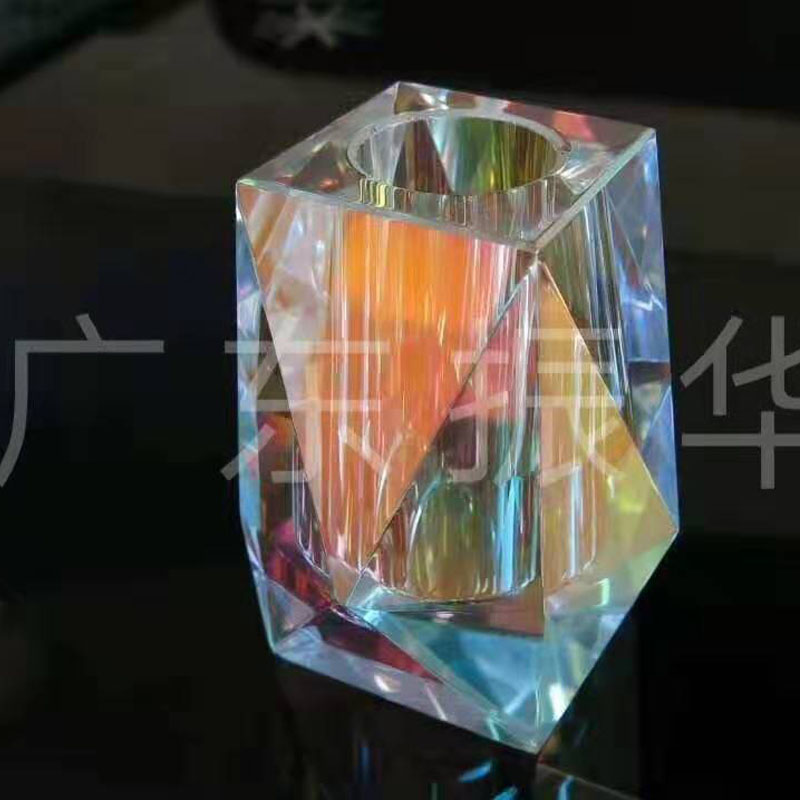 On the first day of the exhibition, many oversea customers were attracted by our GX2700 optical coating machine, they come to discuss with our sales and engineers happily about the technical structure and film coating, exchange the good idea and the point of view. Some of them left their samples after discussed very long time, they wanted to do the samples by our machine and then visited our factory that located Zhaoqing city .
We attend the Expo almost every year, but this year we have gained a lot. I think it provides a good display platform for the optical related industries, and it also plays a important role of link for peer exchange and learning. Pushing the Optical Industry Forward.