ZBM1819 car lamp protective coating machine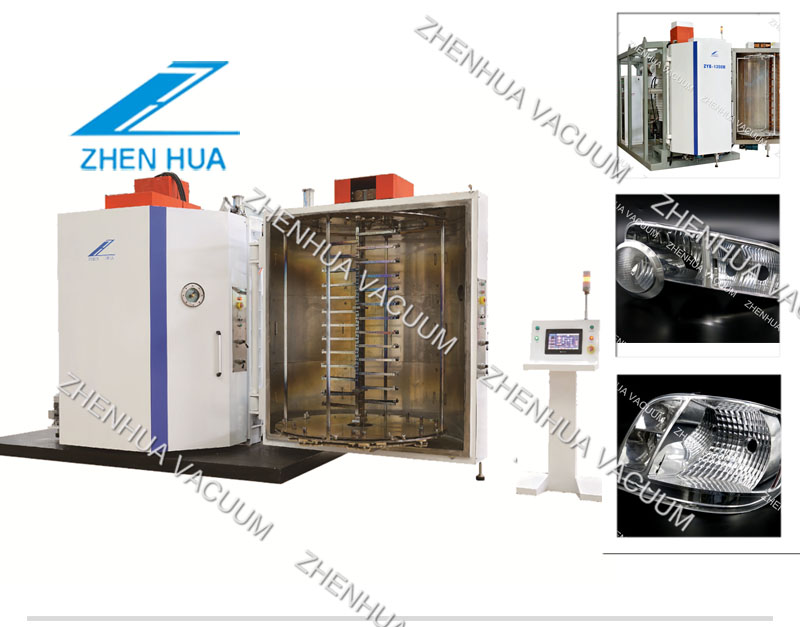 Recently all the countries realized the importance of environmental protection, green pollution-free Zhenhua lamp protection film equipment is more and more popular by the surface treatment industry. Guangdong Zhenhua Technology co., LTD. developed ZBM1819 lamp protection film equipment, it perfect solved the PC/ABS lamp spraying paint trouble for a long time, traditional process required high cost at the same time and result in environmental pollution. Because of its safe operation, low energy consumption, zero emission, completely green environmental protection, many lamp brands choose our lamp protection film metallizing machine, for example BYD (Shenzhen), BYD (Xi'an), Foshan Valeo, etc. ZBM1819 lamp protection film equipment coating the protection film HMDS+ metal coating process in the vacuum room to prevent secondary pollution of the product, and can avoid spray directly steaming, making the lamp cup more metal effect and have good appearance and high reflection effect in . After the concerted research and development by Zhenhua technicians and process personnel, the coating products with uniform layer, acid resistance, alkali resistance, salt resistance and waterproof indicators, can meet international standards, and affect the function of external corrosion resistance by nanotechnology means. The equipment is widely used in PC\ABS\PMMA and other substrate In the lamp industry, LED lamp bead industry .The coated products can pass the following tests:
1> direct paste tape and pull, no shedding; shedding area is less than 5% after cross cut test.The coating was film still firm.
2> waterborne marker line thickness changed by
3> Drop 1%NaOH on products for 10min. The coating film has no corrosion
4> Immerse coated products in 50℃ warm water for 24h, the film is still firm.