Working principle and application of multi arc ion vacuum coating machine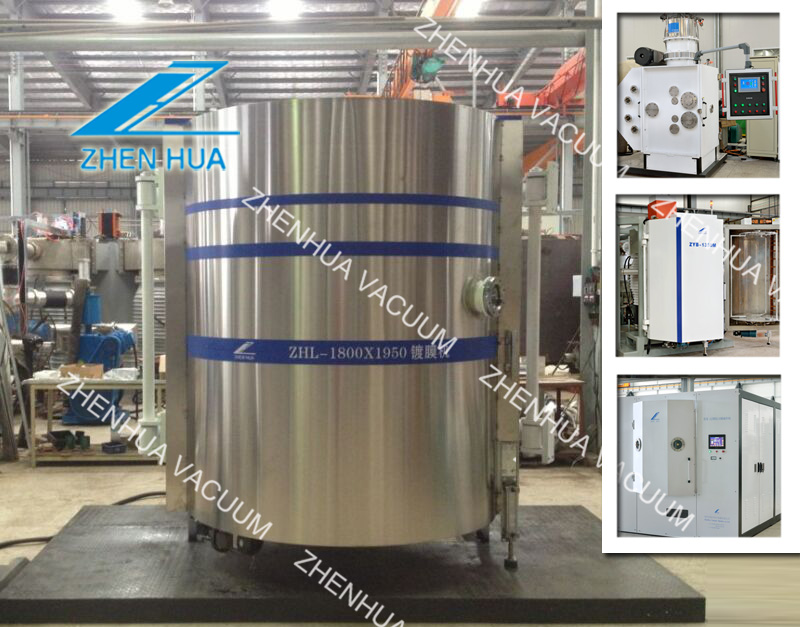 Multi arc ion vacuum coating machine is an efficient, harmless and pollution-free ion coating equipment. It has the advantages of fast deposition speed, high ionization rate, large ion energy, simple equipment operation, low cost and large production capacity.
Working principle of bias power supply for vacuum multi arc ion vacuum coating machine
Ion coating is actually ion sputtering coating. For conductive targets, DC bias power supply is used; Non conductive target, using pulse bias power supply. Some multi arc ion coating machines may also need DC arc power supply or pulse arc power supply
In fact, the bias power supply is to form a bias electric field between the cathode and the anode where the sample is located. Generally, the cathode plus negative high voltage. The free electrons on the cathode surface are directionally accelerated and emitted under the action of the electric field. The emitted electrons bombard the gas molecules to ionize them. The electrons driven out of the gas are accelerated by the electric field and continue to ionize other gas molecules, forming an avalanche effect. The gas is broken down to form a constant ionization current. At this time, the ions are also accelerated, bombard the target, drive the atoms in the target out of the surface, and deposit on the sample surface.
Application of multi arc ion vacuum coating machine
Multi arc ion coating machine is used for different grades of hardware products. General building hardware and locks can be competent with multi arc ion coating equipment. Medium and high-grade products such as watch strap, watch case, eyeglass frame, mobile phone case, golf tools, sanitary ware, jewelry, etc. generally adopt arc / medium frequency (+ DC) magnetron sputtering composite coating equipment, and select large and small models according to the loading capacity. The equipment can be plated with gold, rose gold, coffee, brown, bronze, blue and other decorative films.