What problems should be paid attention to when measuring the leakage rate of ion plating equipment?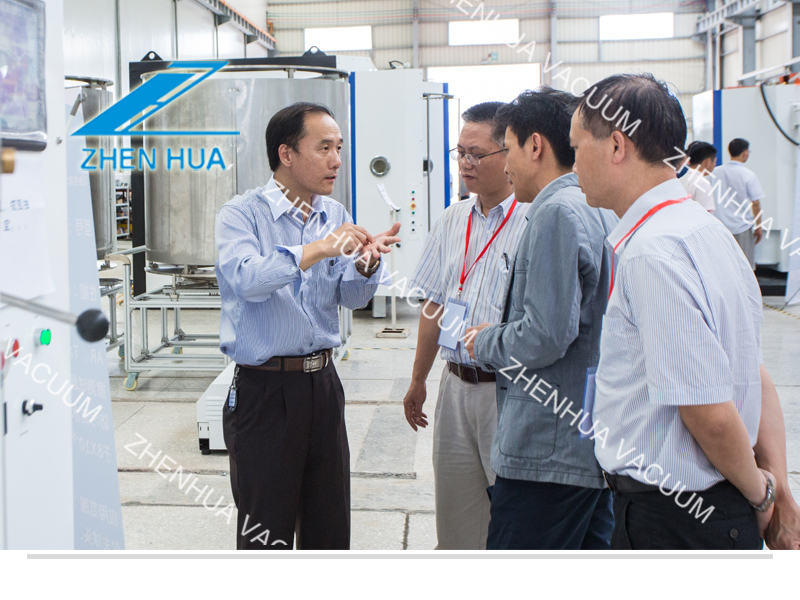 The method of ion plating equipment for leak rate measurement is to cover the entire suspicious area of the inspected part with the leaking gas (leaking substance), or to fill the leaking substance in the inspected part, and the other side is atmospheric pressure environment or Vacuum, or form the concentration difference or pressure difference of the leaking substance on the inner and outer sides of the tested part, and measure the leakage rate and concentration change of the leaking substance on the low concentration or low pressure side.
1. Non-destructive leak detection of seals
(1) First, try to use the seals that can be used to indicate the internal pressure of the sealing device, the residual gas analysis mass spectrometer, and the gauge of the partial pressure of the leaking substance for leak detection.
(2) Leak detection by back pressure method can be performed by leak detection methods or devices such as helium mass spectrometer leak detector, halogen leak detector, radioisotope, etc. This method is suitable for leak detection of small seals produced in batches.
(3) If there is a substance inside the sealing part of the equipment that can be used as a leak indicator, the leak can be detected only by detecting it by static or dynamic methods. Under normal circumstances, the partial pressure of the leaking gas inside the sealing parts of this type of equipment is higher than the pressure when the back pressure method is used. Therefore, the leak detection sensitivity in this case is high and the cost is low.
(4) Some devices (such as picture tubes, electron tubes, etc.) are not originally used to measure pressure. Change their power supply mode, connect their electrodes with ionization gauges, and measure the changes in the ion flow in the tube to obtain the pressure in the tube. Rate of change. In the case of mass production of such devices, calibration can be used to directly convert the rate of change of ion current into the detection leak rate.
2. Measurement of leakage rate of equipment parts under vacuum conditions
(1) Use pressure measurement, flow measurement, helium mass spectrometer leak detector and halogen leak detector to measure its leak rate.
(2) Use residual gas analysis mass spectrometer, ion pump and vacuum gauge connected to vacuum coating equipment components to measure the leakage rate of coating equipment components.
3. Measurement of leak rate of coating machine under pressure
Under pressurized conditions, there are bubble method, helium mass spectrometer leak detector method, halogen leak detector method, ammonia leak detector method, gas sensitive semiconductor leak detector method, ultrasonic method, etc. to measure the leak rate of vacuum ion coating equipment components.
ion sputtering coating machine/multi-arc ion coating machine/ion sputtering coating machine/multi-arc ion coating machine