What does vacuum coating of optical components mean?(optical coating machine)
The PVD vacuum coating equipment of optical components refers to the plating of one or more layers or even hundreds of layers of metal film, dielectric film, or a film composed of dielectric film and metal film on an independent substrate material or optical components. System to change the characteristics of light wave transmission, including light reflection, scattering, transmission, polarization, absorption and phase change. At present, the characteristics of anti-reflection, polarization splitting, and accurate positioning of spectral wavelength (usually at the nanometer level) of precision optical coatings are difficult to replace by other technologies. Therefore, pvd optical coating equipment technology has a high technical threshold and is used as an optical component processing. The key technology, its current high-quality, high-efficiency, low-cost mass production technology is still only mastered by a few pvd optical vacuum coating machine companies.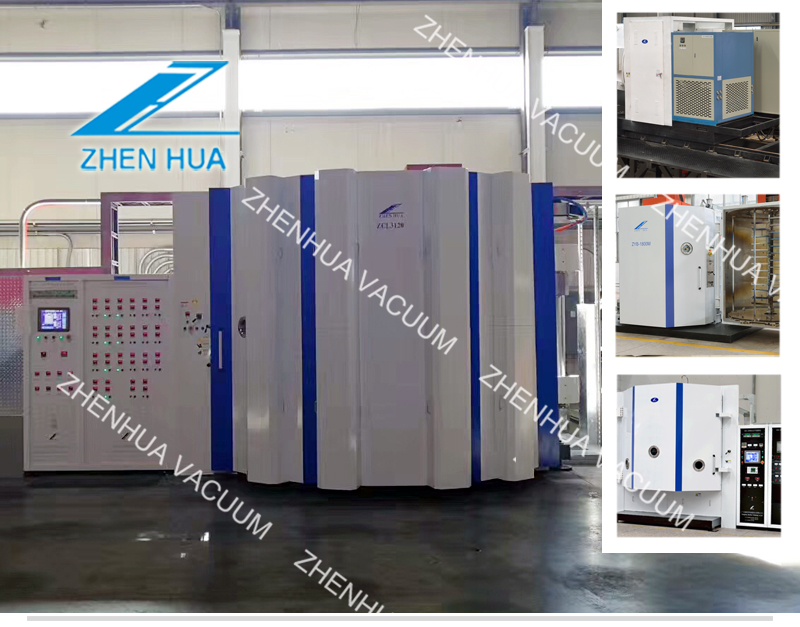 Exhibition Overview Introduction:
"China International Vacuum Coating Technology and Equipment Exhibition" (referred to as China Vacuum Coating Exhibition) is jointly established by Jingchen Exhibition Service (Shanghai) Co., Ltd., Shanghai Maoming Exhibition Service Center, and the Electronic Materials Branch of the Chinese Institute of Electronics. Held in Shanghai/Shenzhen. It has become China's vacuum coating technology and equipment exhibition, and even the vacuum coating industry exhibition in China.
A number of technical seminars will be held during the same period, inviting domestic and foreign representatives to interact with participants to discuss industry development trends and share their own experience and achievements. The vacuum coating special exhibition is a professional exhibition of the new material exhibition to consolidate the market operation. The status of "China Vacuum Coating Exhibition" is also a solid step towards the international vacuum coating exhibition! At that time, we warmly welcome domestic and foreign vacuum coating technology companies and related professionals to visit and exchange!
  Exhibition Review:
The last exhibition was successfully held in Shanghai Everbright Center on October 10-12, 2020. There were 23 companies from different regions, including papermaking, metallurgy, glass, alkali, rubber, medicine, pigments, organic chemicals, transportation, building materials, Sports equipment, electric power metallurgy, glass, alkali making, rubber, pharmaceuticals, pigments, organic chemicals, transportation, building materials, sports equipment, electric power and other industries visited 33,415 people. Nearly 300 companies participated in the exhibition, and the exhibition area was nearly 25,000. Square meters. A number of events were held at the same time, at home and abroad, interacted with participating representatives, discussed industry development trends, shared their own experience and achievements, and achieved complete success. The latest technology and equipment, discuss the most cutting-edge development trends and market dynamics.
optical coating machine,vacuum coating machine,Jewelry PVD Coating Machine