What are the working materials of the vacuum pump of the evaporation coating machine?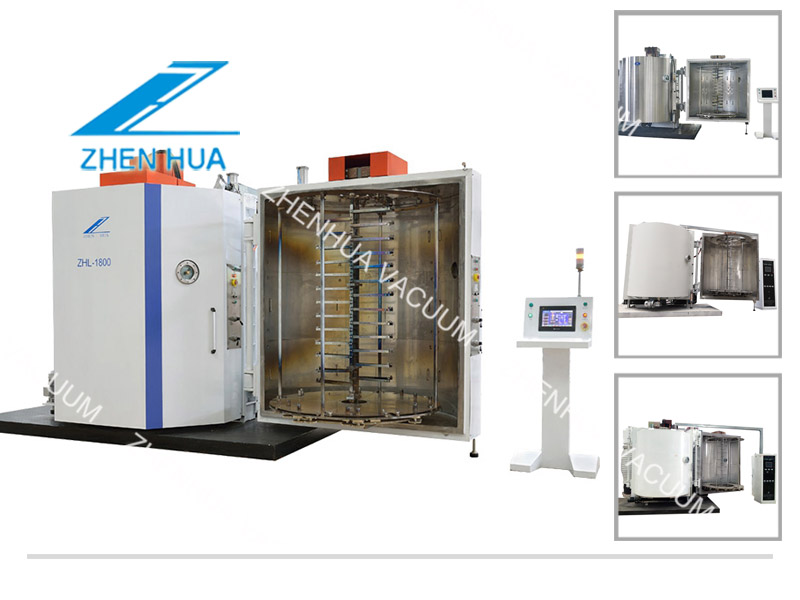 The working materials of the vacuum pump of the evaporation coating machine are mainly divided into mechanical pumps, vapor flow pumps, getter and getter pump materials, pump working fluids, cryogenic pumps, trap refrigerants, etc. In general, vacuum pump oils can be divided into five categories: petroleum hydrocarbons, esters, halogenated hydrocarbons, silicone oils and acyl.
Among them, the sealing fluid and working fluid used by the water ring pump, diffusion pump, jet pump, molecular pump and mechanical pump are water, oil and mercury. Therefore, in the vacuum system, diffusion pumps and vapor jet pumps mainly rely on the working fluid vapor for diffusion or jet vacuuming. Therefore, at the working temperature of the pump boiler, if you want the working fluid to have sufficient vapor pressure, but because the oil vapor under normal temperature conditions may diffuse in the vacuum chamber of the evaporation coating equipment, it becomes the main problem that limits the ultimate vacuum. Therefore, I want it to have a lower saturated vapor pressure at room temperature. Therefore, in addition to the vapor pressure characteristics, diffusion pumps and vapor jet pumps also require oxidation resistance, thermal stability, and moderate fluidity at room temperature.
For materials such as getter pumps and getters, take sputter ion pumps and sublimation pumps as examples. Their working metal materials mainly include metals such as molybdenum, titanium, scandium, niobium, yttrium, and tantalum. These materials have been used as Working metal for various ion pumps and getter pumps.
Take the getter used in the electron tube as an example, it is generally divided into two types: evaporative and non-evaporable. Evaporative getters are sometimes called flash-burning getters or diffusion getters, such as strontium, calcium, barium, magnesium and other materials. Among them, barium is the most commonly used vacuum getter material. Non-evaporable getters are sometimes called volumetric getters or coated getters, such as thorium, titanium, zirconium and other materials. Among them, zirconium is the main substance used as a common getter. In recent years, non-evaporable zirconium aluminum, evaporative nitrogen-doped getters, zirconium graphite body getters and other vacuum getters developed at home and abroad have good gettering effects.