What are the technologies for film preparation(PVD vaccum coating equipment)?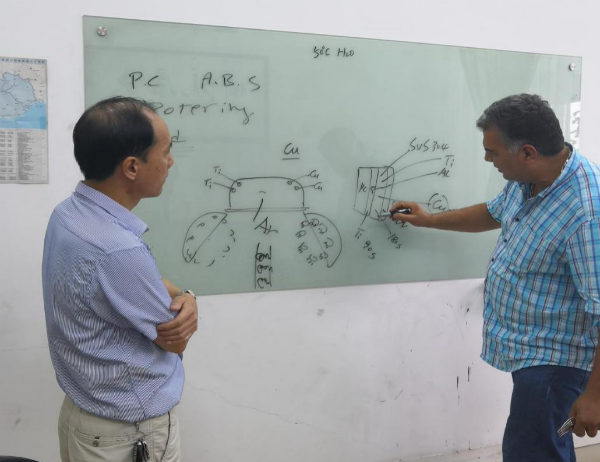 Thin film is essentially a form of material. This form uses a wide range of materials. These materials can be inorganic materials or organic materials, or simple elements or compounds. In fact, thin films are the same as bulk materials. They can be single crystalline, polycrystalline or amorphous. In recent years, composite films and functional material films have made great progress. Thin film products and coating technology have a very wide range of applications in industry, especially in the field of electronic components and materials industry occupies an extremely important position.
Thin film preparation (coating) technology can be divided into liquid phase growth method, vapor phase generation method, electroplating method, ion implantation method, oxidation method, coating method, diffusion method, etc. Among them, the vapor phase generation method is more popular, which can be divided into physical vapor deposition method (PVD coating), chemical vapor deposition method (CVD coating) and discharge polymerization method.
The physical vapor deposition method includes vacuum evaporation coating, sputtering coating and ion coating technology, which is the PVD coating technology mentioned above, which is the basic thin film preparation method. These methods all require a certain degree of vacuum in the space where the film is deposited. Therefore, vacuum technology is the basic prerequisite for this thin film production technology, and obtaining and maintaining the required vacuum environment is a necessary prerequisite for PVD coating technology.
There are many types of vacuum systems used to obtain a vacuum environment. In actual work, you need to make an appropriate choice according to your own work needs. At present, the typical vacuum system used in film preparation includes: equipment for obtaining vacuum (vacuum pump), container to be evacuated (vacuum chamber), instrument for measuring vacuum (vacuum gauge), and necessary pipes, valves and other auxiliary equipment.