Vacuum optical coating machine: the application of optical coating processing technology!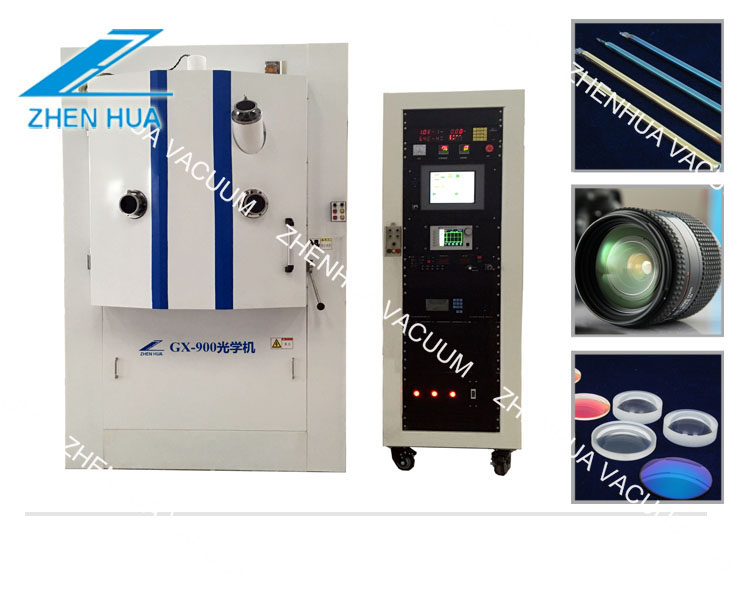 Vacuum coating processing is mainly used for product surface decoration plating to change the appearance of products. The purpose of optical coating processing is to reduce or increase light reflection, beam splitting, color separation, light filtering, polarization and other requirements. The conceptual difference between the two: vacuum coating processing mainly refers to heating metal or non-metallic materials under high vacuum conditions to evaporate and condense on the surface of the plated parts to form a thin film. The optical coating process refers to the process of coating a layer (or multiple layers) of metal (or medium) film on the surface of optical parts.
Optical coating is to coat thin films by means of vacuum sputtering to control the reflectivity and transmittance of the incident beam of the substrate. It involves the thin and uniform dielectric film layer attached to the surface of the optical device during the propagation path of light, through the reflection, transmission (refraction) and polarization characteristics of the layered dielectric film layer, in order to achieve the desired performance Light of various special forms such as all transmission of light in a certain or multiple bands, or all reflection of light, or polarization separation.
Optical film refers to the preparation or coating of one or more dielectric films or metal films or a combination of these two types of films on optical elements or independent substrates to change the transmission characteristics of light waves, including light transmission, Reflection, absorption, scattering, polarization and phase change. Therefore, through proper design, the transmittance and reflectance of the surface of different band components can be adjusted, and the light of different polarization planes can also have different characteristics.