Vacuum Optical Coating Equipment and Technology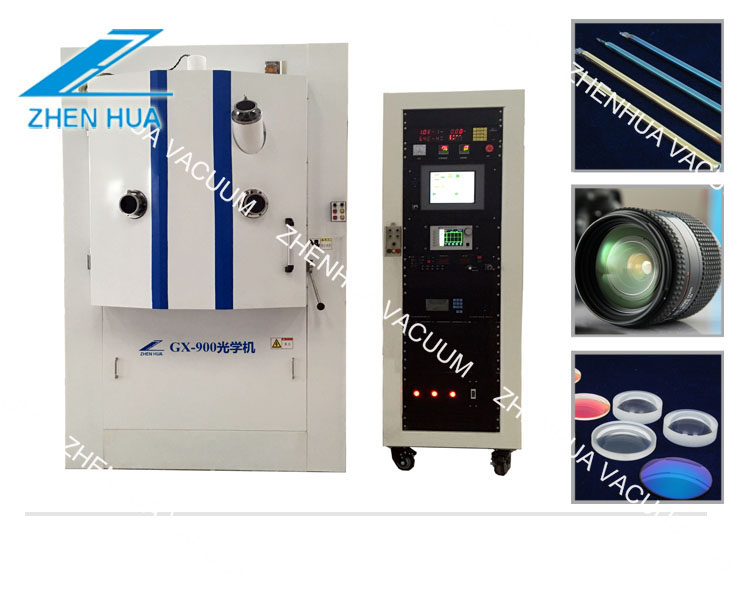 Vacuum optical coating equipment is a new material synthesis and processing technology, and an important part of surface engineering technology. With the rapid development of the global manufacturing industry, vacuum coating technology has been widely used. From the perspective of the development of semiconductor integrated circuits, LEDs, displays, touch screens, solar photovoltaics, chemical industry, medicine and other industries, the demand for vacuum coating equipment, technologies and materials is increasing, including the manufacture of large-scale integrated circuit electric thin films; digital vertical and Transversely magnetizable data recording and storage films; optical films for the full display and application of various optical properties; photosensitive films for computer displays; conductive films and antireflection films on thin film transistors and plasma flat panel displays: glass coatings for the architectural and automotive industries and decorative film; protective film and barrier film in the field of packaging; functional film with various functional decorative effects on decorative materials; wear-resistant superhard film on the surface of tooling and mould; various functional films in nanomaterials research.
Vacuum optical coating equipment and technology have broad application fields and development prospects. In the future, the optical coating equipment industry and other manufacturing industries will focus on information integration, rely on technological progress, pay more attention to the accumulation of technical capabilities, tend to service-oriented manufacturing, and provide optical coating to the world. The high-end value chain of the equipment industry and other manufacturing industries will be advanced.