To metallize the plastic surface (vacuum coating to metallize the plastic surface)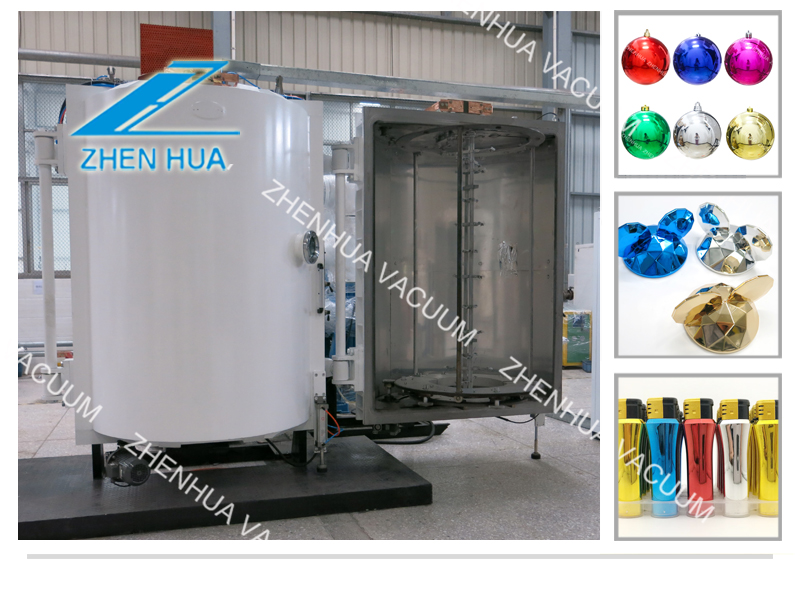 In daily life, we often see some plastic surfaces become as shiny as metal. We may not know that they are plastic parts until we pick them up.
Plastic is a common material in daily life. It has the characteristics of light weight, easy forming, easy processing and excellent performance. It can be used to replace wood, metal, glass, ceramics, etc. However, the plastic surface lacks metallic luster, has low hardness and is easy to age. In order to overcome the above shortcomings, the surface of plastic workpiece can be treated by vacuum coating process, so as to realize the metallization of plastic. Vacuum coating is a kind of technology to deposit metal or compound on the surface of workpiece and form coating. It can make the plastic surface have high strength, wear resistance, high temperature resistance, corrosion resistance, colorful decoration and other excellent properties, so as to improve product quality and prolong product life. This paper describes the vacuum coating process on the surface of plastic workpiece, and analyzes the effect of vacuum coating (including primer and finish) on improving the coating quality. Then several common vacuum coating coatings and their advantages and disadvantages are introduced. Compared with electroplating technology, vacuum coating technology has less pollution, low energy consumption and rich decorative colors. However, there are also some urgent problems to be solved in vacuum coating, such as high defective rate, low production efficiency, unstable film thickness, poor color stability, weak film adhesion, etc.
The surface metallization of plastics will improve the surface properties of plastics and make them have the unique functions of plastics and metals. Vacuum coating technology is one of the main technologies for surface metallization of modern plastics. Abstract: This paper introduces the principle and common coating methods of plastic vacuum coating technology, analyzes the particularity of plastic as vacuum coating substrate, expounds the application of vacuum coating technology in plastic surface metallization, and puts forward the current research hotspot.
To make the plastic surface look like metal, we need to use a mechanical equipment called vacuum coating, which can make the plastic surface metallized and durable!
vacuum coating equipment, Explanation vacuum coating equipment,PVD vacuum coating machine,Vacuum coating machine,
vacuum coating equipment, Explanation vacuum coating equipment,PVD vacuum coating machine,Vacuum coating machine,Processing of plastics by vacuum coating equipment,vacuum coating equipment, Explanation vacuum coating equipment,PVD vacuum coating machine,Vacuum coating machine,Processing of plastics by vacuum coating equipment