The main application of sputtering coating technology in the field of building energy saving(PVD sputtering coating machine)
PVD Sputtering coating MACHINE technology is mainly used in Low-E glass (low-emissivity coated glass) in the field of building energy saving. Low-emissivity coated glass is a film product composed of multiple layers of metal or other compounds coated on the glass surface. This product has a higher It has high transmittance to visible light, high reflectivity to infrared (especially mid-to-far infrared), and good heat insulation performance, which can save energy, control sunlight, improve the environment, and control and adjust heat. At present, it is the world's main building energy-saving glass.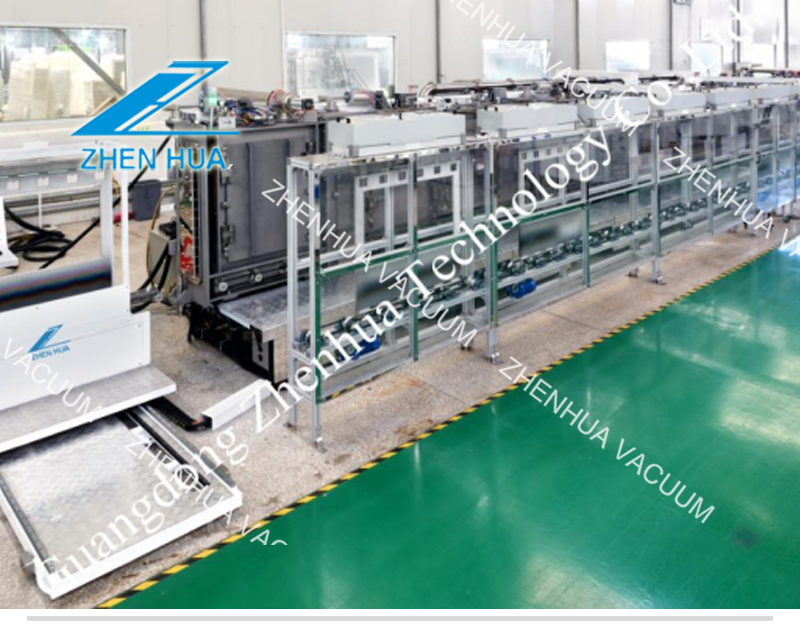 Physical vapor deposition refers to a thin film preparation technology that uses physical methods to deposit materials on the workpiece to be electroplated under vacuum conditions.
PVD coating technology can be divided into three categories: vacuum evaporation coating, vacuum sputtering and vacuum ion coating. Corresponding to the three types of PVD technology, the corresponding vacuum coating equipment also has three types: vacuum evaporation coating machine, vacuum sputtering coating machine and vacuum ion coating machine. In the past ten years, vacuum ion plating technology has developed rapidly and has become one of the advanced surface treatment methods. What we usually call PVD coating machine is vacuum ion coating machine, PVD coating machine usually refers to vacuum ion coating machine.
Using vacuum coating technology, under high voltage, using vacuum coating technology, using the electric field acceleration function, the evaporate and its reaction products are deposited on the workpiece.
The characteristics of PVD coating, the coating using PVD coating technology has the characteristics of high hardness, wear resistance (coefficient of friction), good corrosion resistance and chemical stability, and the film has a long service life. At the same time, the film can greatly improve the appearance and decorative properties of the workpiece.


Sapphire hard coating Machine,Sapphire hard coating Machine