The film forming process of the film on the surface of the object by the vacuum coating equipment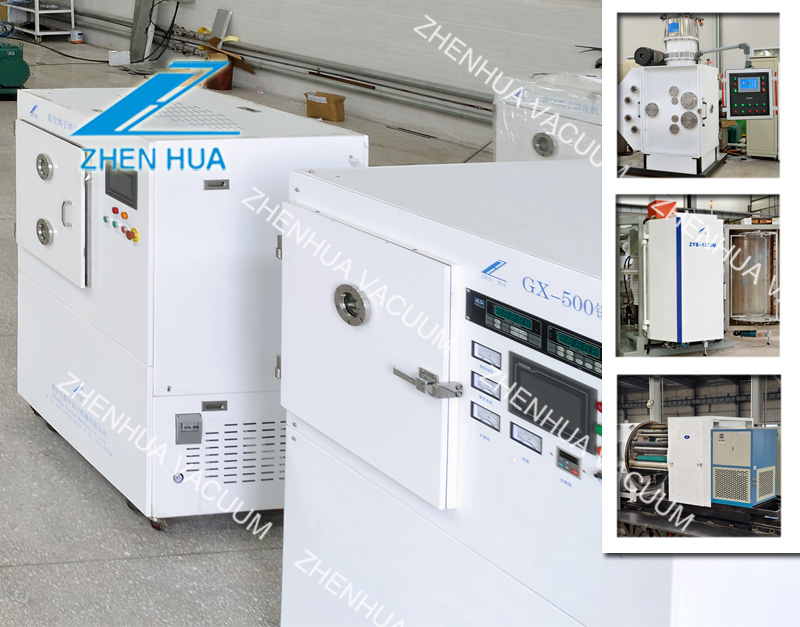 The film formation process of vacuum coating equipment on the surface of the object is a transformation process of material form. It is inevitable that there will be stress in the film layer after film formation. For multi-layer films, there are different combinations of film materials. The stress reflected by the film is different, some are tensile stress, some are compressive stress, and the thermal stress of the film and the substrate. The existence of stress is detrimental to the strength of the film. The light one is that the film cannot withstand friction, and the severe one causes cracks in the film or mesh-like fine lines.
For the anti-reflection coating of the vacuum coating machine, due to the small number of layers, the stress is generally not obvious (but some glass lenses have stress problems even with the anti-reflection coating.) And the high-reflection coating with a large number of layers, filter light Membrane, stress is a common adverse factor and should be paid special attention.
Improve strategy:
1. Bake after plating. After the last layer of film is plated, do not stop baking immediately and continue for 10 minutes to "temper". Make the film structure more stable.
2. Properly extend the cooling time and anneal aging. Reduce thermal stress caused by excessive temperature difference between inside and outside the vacuum chamber.
3. For high-reflection films, filter films, etc., during the evaporation process, the substrate temperature should not be too high, and high temperature is easy to generate thermal stress. And it has a negative effect on the optical stability of titanium oxide, tantalum oxide and other film materials.
(iii) Ion-assisted coating process to reduce stress.
(iv) Select the appropriate film system to match, the match between the first layer of film material and the substrate. (For example, the five-layer anti-reflection film adopts Al2O3-ZrO2-Al2O3-Al2O3-ZrO2-MgF2; ZrO2 can also use SV-5 (a ZrO2 TiO2 mixed film material) or other mixed high refractive index film material.
(V) Appropriately reduce the evaporation rate (Al2O3-2.5A/S; ZrO2-3A/S; MgF2-6A/S reference rate)
(vi) Oxygenation reaction plating is carried out on all oxide film materials, and the amount of oxygen intake is controlled according to different film materials