The composition of each component of PVD vacuum coating machine and the introduction of its working principle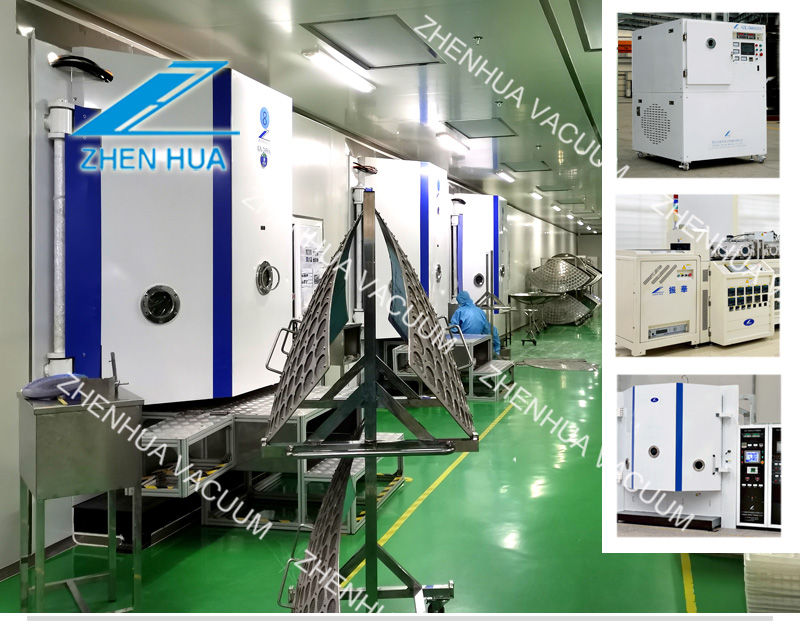 PVD vacuum coating machine is currently the most widely used vacuum equipment under vacuum conditions. Generally, it consists of three parts: vacuum chamber, vacuum unit and electrical control cabinet. The exhaust system consists of "diffusion pump + mechanical pump + roots pump + low temperature trap + multi-cooling". The company specializes in the research and development and production of vacuum coating equipment. It has an experienced technical team and a high-quality after-sales service team to solve any problems you encounter in the use of the equipment. Below, the composition and working principle of each component of the PVD vacuum coating machine are introduced in detail.
1. Vacuum main body - The size of the vacuum chamber varies according to the requirements of the processed products. At present, the most widely used vacuum chambers have diameters of 1.3M, 0.9M, 1.5M, 1.8M and so on. The combustion chamber is made of stainless steel and does not need to be rusted, strong, etc. All parts of the vacuum chamber have connection valves for connecting various pumps.
2. Auxiliary exhaust system: The exhaust system is an important part of the vacuum coating machine, which is mainly composed of a mechanical pump, a booster pump (mainly introduced into a Roots pump) and an oil diffusion pump. The exhaust system consists of "diffusion pump + mechanical pump + roots pump + cryogenic cold trap + polycold". The mechanical pump first draws the vacuum chamber into a low vacuum state of less than 2.0 * 10-2 pa, which provides the premise for the subsequent vacuum pumping of the diffusion pump, and then when the vacuum chamber of the diffusion pump is pumping, the mechanical pump is connected in series with the oil diffusion pump , complete the suction effect.