The advantage of PVD vacuum coating equipment using diffusion pump for pumping is that the pump type has a better pumping effect on inert gas. Related experiments have determined that even under very low pressure (at least 10⁻¹³Pa pressure environment), the pumping speed of the nitrogen in the vacuum chamber of the PVD coating machine can still maintain a stable pumping speed, which proves that the diffusion pump is used to deal with inert gases. It is undoubtedly effective.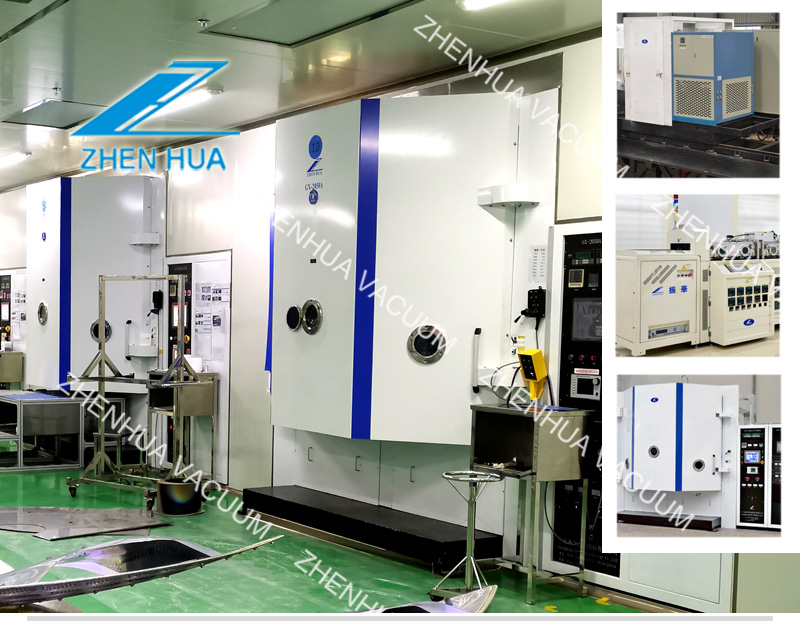 Common problems in the aluminum plating process of vacuum coating equipment
1. Holes appear on the film during aluminum plating
the reason:
① There is too much aluminum in the evaporation ship. Solution: reduce the delivery speed of aluminum; forward evaporation ship flow.
② There is a short circuit between the evaporation boats in the vacuum chamber. Solution: Clear the short circuit.
③ Splash of impurities in the vacuum chamber
2. The film is stretched during aluminum plating
the reason:
① The substrate tension is too high. Solution: Adjust the unwinding tension control system to appropriately reduce the tension.
② The cooling system is operating abnormally. Solution: Check the cooling system and clear the fault.
3. There are brown stripes on the surface of the film
the reason:
① Solutions for low vacuum: clean the aluminum delivery equipment, evaporation equipment, cooling system, unwinding equipment, and guide rollers in the vacuum chamber; check the vacuum system; reduce the environmental humidity.
② The film releases gas. Solution: Film pre-monotonous; extend the vacuum time.
③ Too much aluminum is sprayed. Solution: forward speed; reduce the water flow of the evaporation boat; reduce the aluminum delivery speed.
④ There are impurities in the evaporation vessel. Solution: Clean the evaporation boat and heat insulation board.
⑤ The evaporator is aging. Solution: Replace the evaporation boat.
PVD Vacuum coating machine