Tell you the characteristics of high-end PVD vacuum ion coating machine!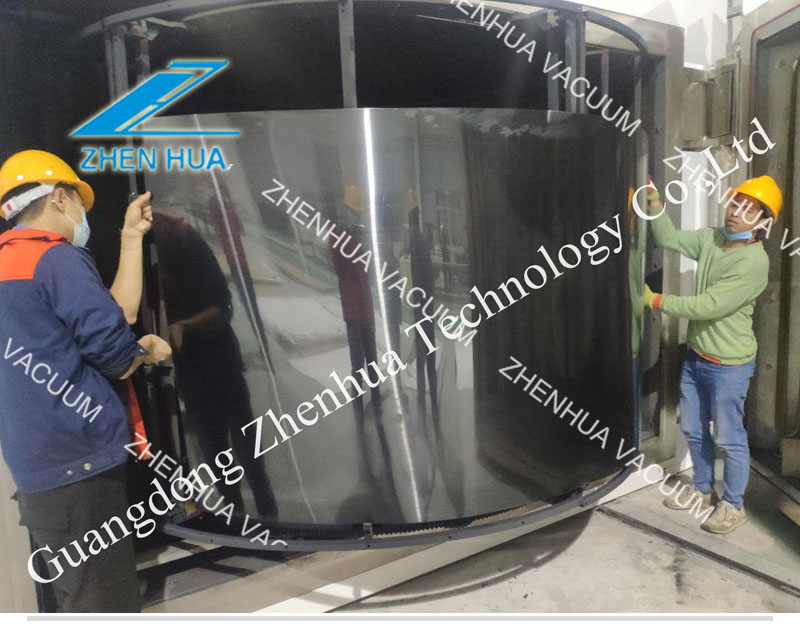 The high-end PVD vacuum ion coating machine is characterized by dense coating structure, no pinholes, bubbles, and uniform thickness. Parts such as threads can also be electroplated. Because this process can also repair microcracks and pits on the surface of the workpiece, it can effectively improve the surface quality and physical and mechanical properties of the plated parts.
In ion plating, the particles of the evaporated substance move in the electric field in the form of charged ions along the direction of the power line. Therefore, a good coating can be obtained in all areas where there is an electric field, which is much better than ordinary vacuum coating only in the direct direction. Therefore, this method is very suitable for inner holes, slots and seams on plated parts. And other difficult parts. Ordinary vacuum coating can only be carried out on the direct surface, and evaporated particles can only climb up the ladder like a ladder; ion plating can be evenly wound around the back of the part and the inner hole, and charged ions can be like sitting on a helicopter, along the designated To fly to any place within its radius of activity.
Generally speaking, various metals, alloys, some synthetic materials, insulating materials, heat-sensitive materials and high melting point materials can be coated. Metal workpieces can be plated with non-metal or metal, can also be plated with metal or non-metal, and can even be plated with plastics, rubber, quartz, ceramics, etc.