Stainless steel magnetron sputtering coating machine solution
Most of coating manufacturer used Electron Beam evaporation coating machine before,but because of low production efficiency,high equipments costs and films are difficult to control,so technically generally manufacturer can not achieve.Zhenhua Technology have researched and developed the machine ZCK-1150 Magnetron Coating Equipment could solve the problems mentioned above completely,its operation stability is much better shape than electron beam evaporation coating machine,also with high efficiency and small investment advantages . Because of the special way of magnetron sputtering coating and the connection between optimal Arc Source and clamp plate,the loading capacity of ZCK-1150 coating equipment is bigger than chamber diameter 2050mm electron beam evaporation coating machine. This model coating equipment already coating productions for Sansung and Apple manufacturer stably.
Remark: The chamber size can be designed by customers'product and special process request.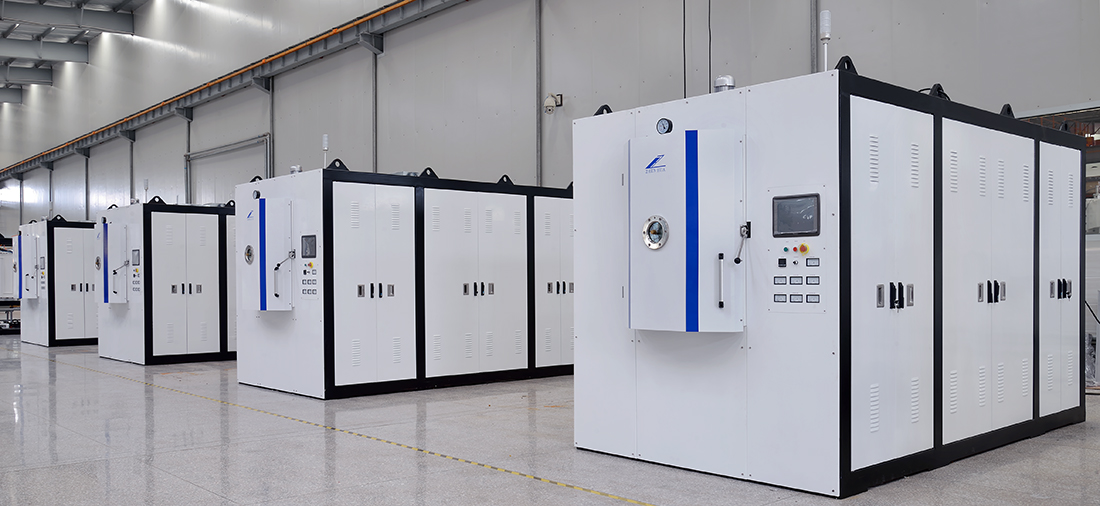 magnetron sputtering coating machine

·Achieve Sapphire 9H hardness levels
·With antireflection function, single side coated AR,T≥95 %
·Pass the Steel Wool Friction Test
·Super high durability for AF/AS antifouling and waterproof effect
PVD technology appeared in the late 1970s, and the prepared films have the advantages of high hardness, low coefficient of friction, good abrasion resistance and chemical stability. The initial successful application in the field of high-speed steel tools has attracted great attention from manufacturing countries around the world. While developing high-performance and high-reliability coating equipment, people have also applied more in-depth coatings on hard alloy and ceramic tools. Application research. Compared with the CVD process, the PVD process has a lower processing temperature and has no effect on the bending strength of the tool material below 600 ° C. The internal stress state of the film is compressive stress, which is more suitable for coating of carbide complex precision tools; PVD The process has no adverse effects on the environment and is in line with the development direction of modern green manufacturing. The current PVD coating technology has been widely used in the coating treatment of hard alloy end mills, drills, step drills, oil hole drills, reamers, taps, indexable milling inserts, turning inserts, special-shaped tools, welding tools, etc. .
magnetron sputtering coating machine,PVD Vacuum coating machine,Vacuum coating machine,sputtering coating machine/magnetron sputtering coating machine,PVD Vacuum coating machine,Vacuum coating machine,sputtering coating machine