Several points that cannot be ignored in the vacuum system of PVD vacuum coating equipment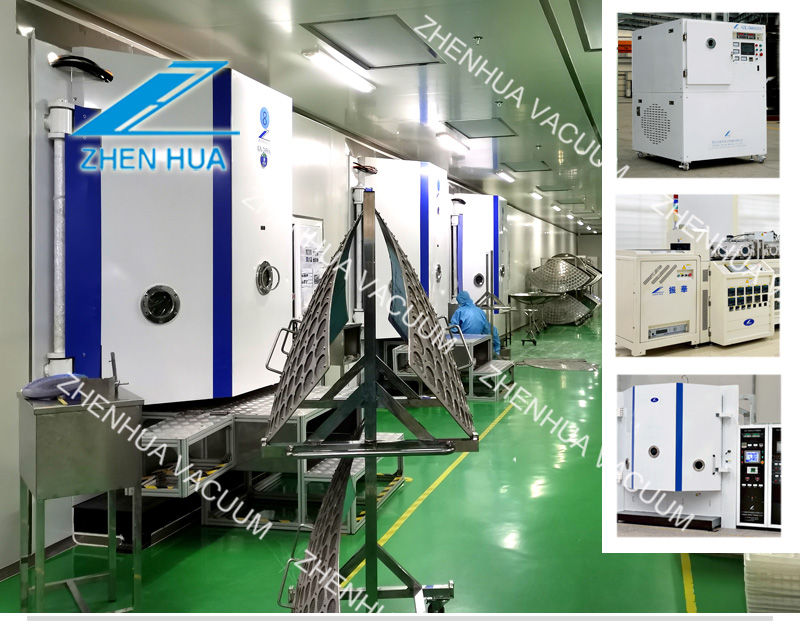 Several points that cannot be ignored in the vacuum system:
1. When the vacuum components, such as valves, traps, dust collectors and vacuum pumps are connected to each other, the exhaust pipeline should be as short as possible, the flow conductance of the pipeline should be large, and the diameter of the pipeline should not be smaller than the diameter of the pump port. This is a system design. important principles.
2. The mechanical pump (including the Roots pump) has vibration. To prevent the vibration from affecting the entire system, usually use a hose to reduce the vibration.
3. After the vacuum system is completed, it should be easy to measure and detect leaks. The actual production tells us that the vacuum system is often prone to air leakage during the working process, which affects the production.
4. The valves and pipes configured in the vacuum system should make the pumping time of the system short, easy to use, safe and reliable.
5. The design of the vacuum system should ensure stable and reliable exhaust, easy installation, disassembly and maintenance, convenient operation, and interchangeability of connections between components.
6. New technology should be adopted in the design of vacuum system to achieve automatic control and interlock protection. With the development of vacuum technology, it is required to be able to perform automatic operation during the entire pumping process, such as using a vacuum relay to control the Roots pump to start work under 1333 pressure.
7. In the design of vacuum system, it is required to save energy, reduce costs, and be convenient and reliable to use. Doing this has great economic significance, and it can make the designed vacuum application equipment have a wide market.