Roll to roll coating machine equipment maintenance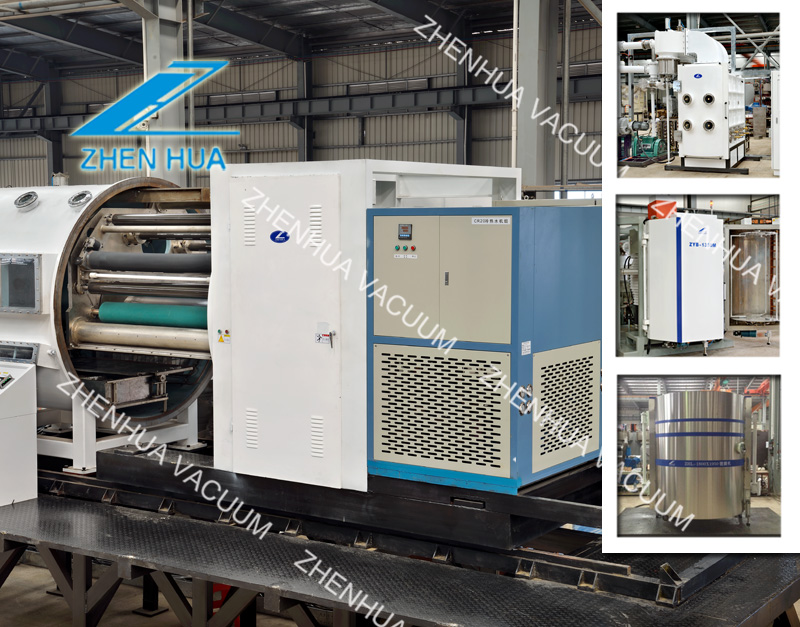 All mechanical equipment requires reasonable maintenance to last longer. Of course, the roll to roll coating machine in the vacuum coating equipment also needs maintenance. Its maintenance method is as follows:
1. Vacuum coating products are exposed to the air for a long time, contact with strong corrosive substances such as acids and alkalis, or are difficult to resist. Therefore, when maintaining, try not to choose strong acids, strong alkalis or detergents with strong detergency, such as toilet cleaners, paints, metal cleaners, etc. You can choose denatured alcohol to gently wipe with a flannel. If there is dirt on the surface, also choose weak acid and weak alkali solvent treatment.
In addition, if exposed to harsh environments or corrosive liquids for a long time, the PVD film is easy to fall off, such as swimming pools (fluorine), seawater (salt), high temperature and high humidity (steam) and other environments.
2. When cleaning, be careful not to scrub the surface of the product with rough or sharp materials, especially reflective materials, but use a soft, non-waxable flannel. The surface of the sand steel and the wire drawing should be rubbed along the grain, otherwise the surface will be easily scratched.
3. The dust and dirt on the surface are easy to remove, and it can be cleaned with a flannel and water; for the adhesive component, scrub with alcohol or organic solvent (benzene).
4. If the surface is polluted by grease, oil, and lubricating oil, wipe it with a flannel, and clean it with neutral detergent, ammonia water or special detergent.
5. If there is bleach or acid substance attached to the surface, it should be rinsed with water immediately, then soaked in ammonia water or neutral sodium carbonate solution, and then washed with neutral detergent or warm water.
6. There are rainbow marks on the surface, which are caused by excessive use of detergent or oil. You can wash them off with a mild detergent in warm water.
7. It is forbidden to use washing liquid, steel balls and abrasives containing bleaching ingredients and abrasives for cleaning, so as to avoid residual washing liquid and corrosion of the surface. After cleaning, rinse the surface with clean water.
8. It is forbidden to contact the product with strong acid and strong alkali chemicals.
As long as we use the right maintenance methods, we can extend the life of the product and keep it clean, bright and gorgeous style.
roll to roll coating machine,PECVD roll to roll coating machine,inline coating machine,vacuum plasma cleaning machine,lab sputtering coating machine,PVD Vacuum coating machine,Stainless steel PVD vacuum coating equipment,roll to roll coating machine,PECVD roll to roll coating machine,inline coating machine,vacuum plasma cleaning machine,lab sputtering coating machine,PVD Vacuum coating machine,Stainless steel PVD vacuum coating equipment,roll to roll coating machine,PECVD roll to roll coating machine,inline coating machine,vacuum plasma cleaning machine,lab sputtering coating machine,PVD Vacuum coating machine,Stainless steel PVD vacuum coating equipment