Reactive sputtering coating of DLC Vacuum Coating Machine for cutting tools
Reactive sputtering coating. Can make compound films of cathode materials, such as titanium nitride, silicon carbide, aluminum nitride, aluminum oxide, etc.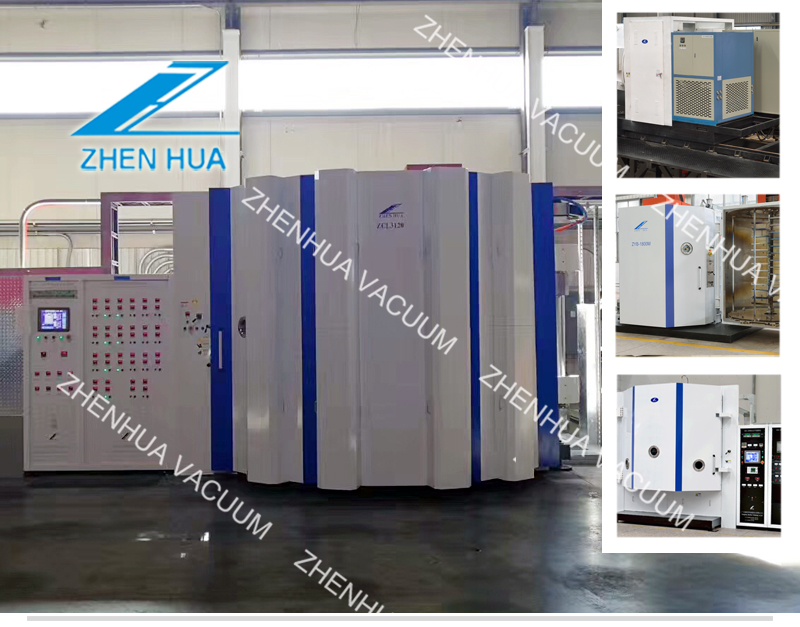 Now our vacuum coating machine tools have very good professional characteristics, mainly for the research and development of lighting products and the research and development of hard film for molds.
As we all know, packaging paper, plastic bags and other products need to be coated on them, and the uniformity of the film should be ensured, and the packaging and plastic bags will not wrinkle. For this reason, we have developed a winding vacuum coating machine. By fixing and winding the product, a film is coated on the product, and the film thickness is only 0.01-0.2μM.
The vacuum chamber of the vacuum coating machine is divided into upper and lower parts, and the lower part is divided into left and right parts. The evaporation source is located on the left and right sides of the lower part. Place the target material on the evaporation source. When the evaporation source is activated, the target material is evaporated to form a film by resistance heating. In addition, place a glow discharge generator on the other side of the product that does not form a film to generate discharge gas, so that the product will not wrinkle. For those products that are prone to wrinkles, the winding vacuum coating machine is indeed a good design.
The company focuses on the manufacture of various coating equipment, the main products are: vacuum coating machine, pvd coating machine, titanium furnace, vacuum ion coating equipment, coating optical coating equipment, multi-arc ion coating machine, magnetron sputtering coating machine, glass ceramics Special coating machine, hardware decoration coating machine, large shelf household goods special coating machine and super large diameter stainless steel plate special coating machine, etc. The equipment is widely used in building materials, large hardware, clocks and watches, mobile phones, aerospace, electronics, toys, computer accessories, automobiles, decorations and other industries. In addition, we also have professionals.