(PVD vacuum coating machine) Explanation of the characteristics of magnetron sputtering technology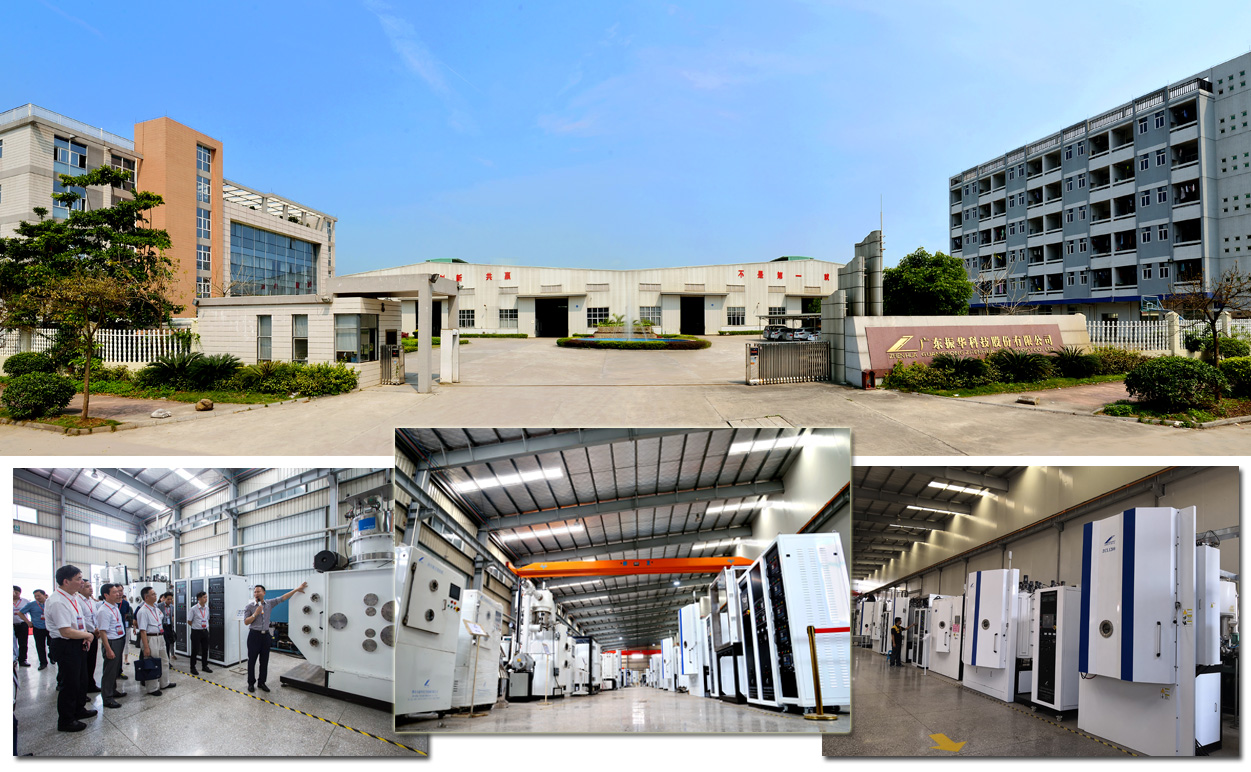 The wide application of magnetron sputtering technology is determined by the characteristics of this technology which is different from other coating methods.
The characteristics of magnetron sputtering can be summarized as: various materials that can be prepared into targets can be used as thin film materials, including various metals, semiconductors, ferromagnetic materials, and insulating oxides, ceramics and other substances, especially suitable for high melting points Co-sputtering method with multiple target materials under appropriate conditions with low vapor pressure material deposition coating, can deposit mixtures of required components, compound films; adding oxygen, nitrogen or other active gases to the sputtering discharge gas can be deposited Forming a compound film of target material and gas molecules; controlling the air pressure and sputtering power in the vacuum chamber can basically obtain a stable deposition rate. By accurately controlling the sputtering coating time, it is easy to obtain a uniform and high-precision film thickness. And the repeatability is good; the sputtered particles are almost not affected by gravity, and the positions of the target and the substrate can be freely arranged; the adhesion strength of the substrate and the film is more than 10 times that of the general vapor-deposited film, and because the sputtered particles have high energy, On the film-forming surface, the surface will continue to diffuse to obtain a hard and dense film. At the same time, the high energy allows the substrate to obtain a crystalline film as long as the substrate is at a lower temperature; the initial nucleation density of the film is high, so it can produce extremely thin continuous films with a thickness of less than 10nm. membrane.