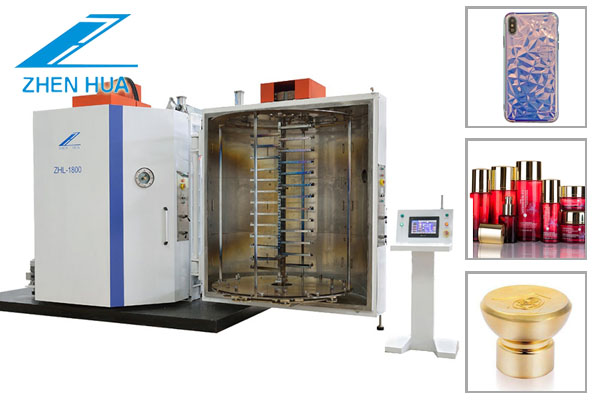 Nowadays,the mobile phone is a basic thing in daily life.In the past, everyone will give protective film to mobile phone for protecting the phone screen from the damage.However, the mobile phone protective film is not durable, and it may affect the sensitivity for a long time. It has to peel off the old film and re-attach the new one.If the mobile phone still attach protective film, it is too backward, and now mostly is coating film on screen directly.
Mobile phone coating can be roughly divided into two types: one is waterproof coating, and the other is nano coating.,Mobile phone waterproof coating is mean use pvd coating machine to do waterproof coating.There are different differences between mobile phone nano-coating and waterproof coating.The waterproof coating is always applied to the motherboard to achieve waterproof effect.The nano-coating is always applied to phone surface to enhance the hardness of the screen for protection.
except for mobile phone, the PVD sputtering coating machine can be used for glasses, watches, car navigation, tablet computers, liquid crystal displays, automobile glass and so on.
PVD sputtering coating machine,pvd coating machine,PVD vaccum coating equipment,PVD Vacuum coating machine/PVD sputtering coating machine,pvd coating machine,PVD vaccum coating equipment,PVD Vacuum coating machine/PVD sputtering coating machine,pvd coating machine,PVD vaccum coating equipment,PVD Vacuum coating machine/PVD sputtering coating machine,pvd coating machine,PVD vaccum coating equipment,PVD Vacuum coating machine/PVD sputtering coating machine,pvd coating machine,PVD vaccum coating equipment,PVD Vacuum coating machine/PVD sputtering coating machine,pvd coating machine,PVD vaccum coating equipment,PVD Vacuum coating machine/PVD sputtering coating machine,pvd coating machine,PVD vaccum coating equipment,PVD Vacuum coating machine