Professional PVC Vacuum Coating Machine design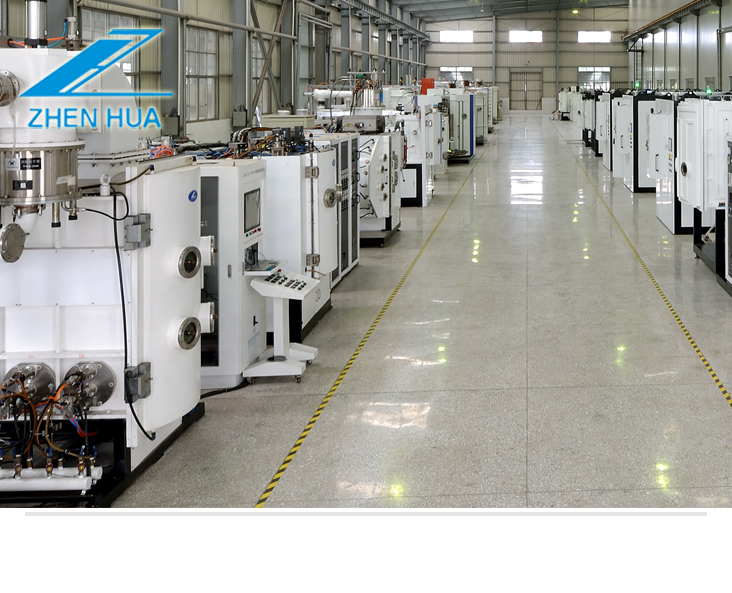 Vehicle wheel rim Special Vacuum Coating Machine
The special equipment for automotive wheel PVD coating is based on the cathodic arc ion evaporation system and unbalanced magnetron sputtering system. It adopts computer automatic control system technology to refine the deposited particles and improve the performance of the film layer.
Widely used in aluminum alloy automobile wheel plating: titanium, chromium, zirconium, stainless steel, silver, copper, aluminum and other composite metal film.
The company's equipment is non-standard customized, and can be designed according to user requirements of various specifications and models of vacuum coating machine. Vacuum units and electronic control systems can also be designed and configured according to user requirements.
Vertical Double Door Evaporation Metallizing Machine
Vacuum evaporation coating (referred to as evaporation) is a technology that uses an evaporator to heat an evaporation substance to vaporize it under a vacuum condition, and a stream of evaporated particles is directed to a substrate and deposited on the substrate to form a solid thin film. The vacuum evaporation coating technology is relatively simple to prepare and process. It can deposit very pure film layers, and can also prepare films with specific structures and properties. It is a very important coating technology today. The double-door design facilitates product loading, while one side of the door can be loaded and unloaded while the other is in production.
The company's equipment is non-standard customized, and can be designed according to user requirements of various specifications and models of vacuum coating machine. Vacuum units and electronic control systems can also be designed and configured according to user requirements
PVC Vacuum Coating Machine/evaporation coationg machine/Magnetron Sputtering Coating Machinery/PVC Vacuum Coating Machine/evaporation coationg machine/Magnetron Sputtering Coating Machinery/PVC Vacuum Coating Machine/evaporation coationg machine/Magnetron Sputtering Coating Machinery