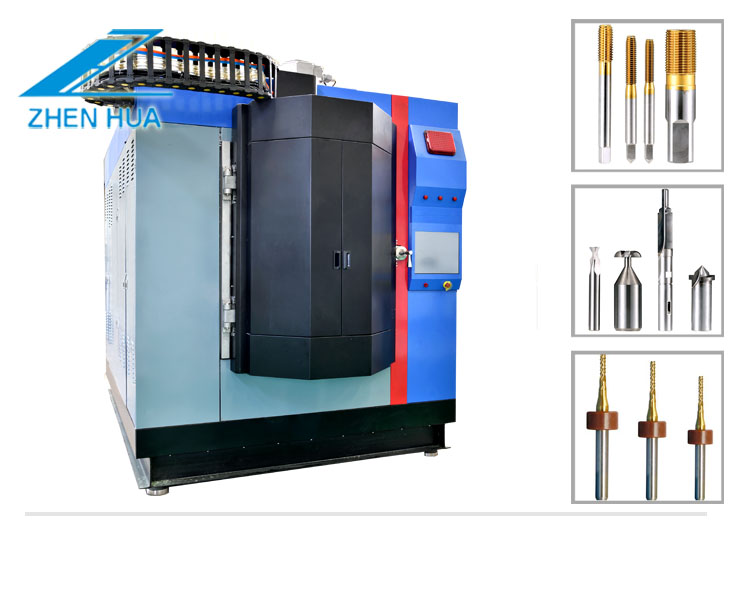 DLC "is the short of" diamond-like carbon ". DLC is a kind of substance composed of carbon element, similar to diamond in nature, and with graphite atom structure at the same time. Diamond like carbon (DLC) film is a kind of amorphous film. Due to its high hardness, high modulus of elasticity, low friction coefficient, wear resistance and good vacuum tribological properties, DLC film is suitable for wear-resistant coating, which has attracted the attention of tribology field. At present, there are many methods to prepare DLC films. The common methods to prepare DLC films are vacuum evaporation, sputtering, plasma assisted chemical vapor deposition and ion implantation.(DLC hard coating machine)
DLC hard coating machine is currently used more and more widely. DLC coating film prepared by DLC coating hard coating machine has stable quality, good bonding with substrate, good wear resistance, low coefficient of friction, good corrosion resistance .
DLC hard coating machine is used in engine parts, non-ferrous metal cutting tools, stamping dies, sliding seals, molds for the semiconductor industry, etc.
Diamond film vacuum coating equipment mainly integrates DC magnetron sputtering, MF sputtering and arc ion plating. The combination of linear ion source and pulse bias coating can improve the functions of the deposited particles to refine the film layer. It can plate alloy films, compound films, multilayer composite films, etc. on metal products and non-metal surfaces.
The DLC coating machine designed and produced by Guangdong Zhenhua has the following advantages:
1. Stable quality and easy operation
2. The coating is particularly dense, can not afford chemical action, fast deposition rate, hardness can reach 2500HV or above
3. Large loading capacity and high production efficiency are the first choice for PECVD coated.
PVD hard coating machine/vacuum coating machine/PVD sputtering coating machine/PVD hard coating machine/vacuum coating machine/PVD sputtering coating machine//PVD hard coating machine/vacuum coating machine/PVD sputtering coating machine//PVD hard coating machine/vacuum coating machine/PVD sputtering coating machine//PVD hard coating machine/vacuum coating machine/PVD sputtering coating machine//PVD hard coating machine/vacuum coating machine/PVD sputtering coating machine/