Nanyue Entreprenurs Chamber of Commerce visiting our Guangdong Zhenhua
In order to deeply understand the top industry factory, walk into excellent enterprises, and create a good atmosphere to learn from leading company and talk about future development together. On the afternoon of May 18, Secretary General Chen of the third group of Nanyue entrepreneurs' chamber of Commerce and a group of more than 10 people came to our company- Guangdong Zhenhua Technology Co., Ltd., to visit and study, and held a symposium to exchange their experiences.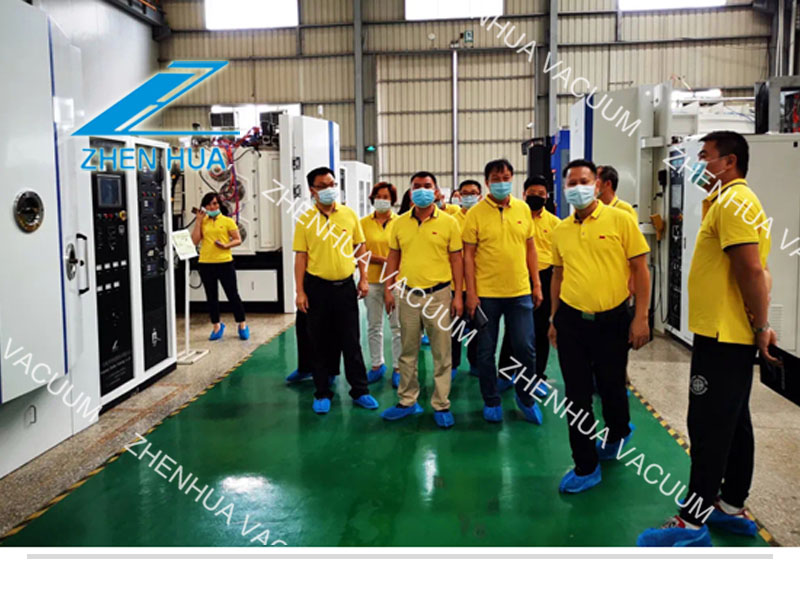 Followed by Mr Pan, the group visited the clean and dust-free assembly workshop and machining workshop of Guangdong Zhenhua Technology Co., Ltd., introduced the newly developed equipment and the continuous coating production line for the cover plate of mobile phone in detail, and arranged engineer Wu to show the coating process to the guests.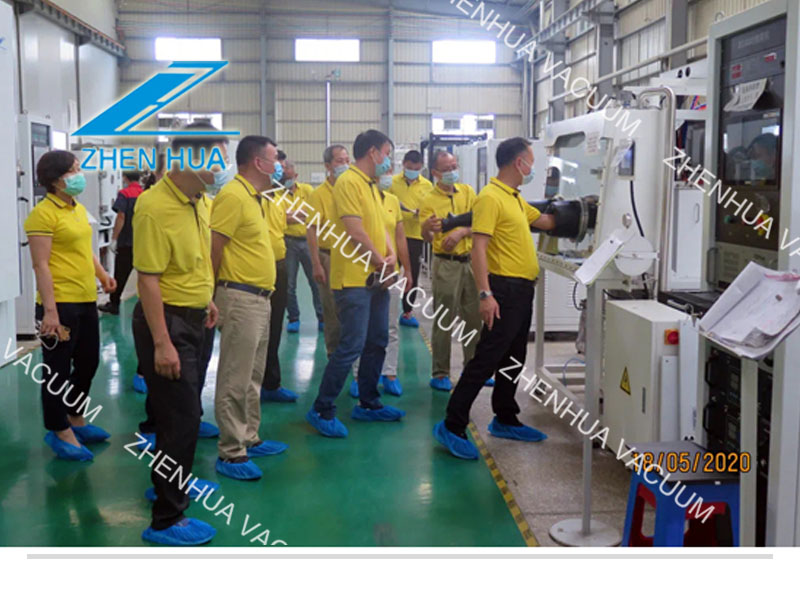 After visiting the workshop, we held a symposium in the office of the chairman. During the symposium, Chairman Pan, honorary president, warmly welcomed the whole group, introduced the development process, organizational structure, corporate culture and the latest industry trends of Guangdong Zhenhua Technology Co., Ltd. in detail, shared the manufacturing industry prospect and pointed out the enterprise based on his own management experience the development cannot be separated from "learning and innovation". In addition to mastering the pulse of the enterprise, keeping the pace of the development of the enterprise, the operating enterprise should also find the starting point with a high perspective. Chairman Pan also said: I am still very positive about this year's market situation, and now the domestic market demand is still very large, especially this year's continuous coating line and other equipment are hot, and the foreign market will be better the second half of the year. Of course, we still need to develop more high-tech products, bring more innovative products and services to our customers. Secretary General Chen also talked with Chairman Pan about how to manage and train talents efficiently. The atmosphere was very active.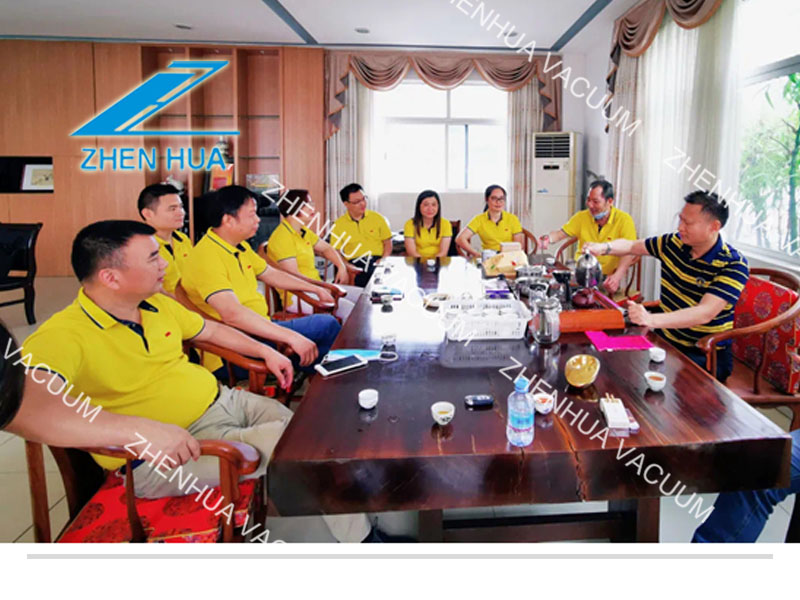 Leaders of Nanyue chamber of entrepreneurs said: Thank you very much, Chairman Pan, for providing such a platform for exchange ideas. Through the visit and exchange of advanced enterprises, we can let everyone experience the development way of successful enterprises, learn the best enterprise management and corporate culture, and combine their own reality, can also draw on others'strong points to overcome one's own weaknesses, and strive for a new benchmark of chamber of Commerce.