Multi-function optical pvd coating equipment solution
optical pvd coating equipment:AS coating (waterproof coating, AF coating) is one of the vacuuming coating technology. By depositing the organic Fluoride on the substrate, it can achieve the following function: waterproof, oil proof, anti fingerprint, anti-pollution.The common application is AF glass or AF metal on touch panel. Apart from the AF application, it can alse apply to anti-rust, anti-pollution and nano protective film.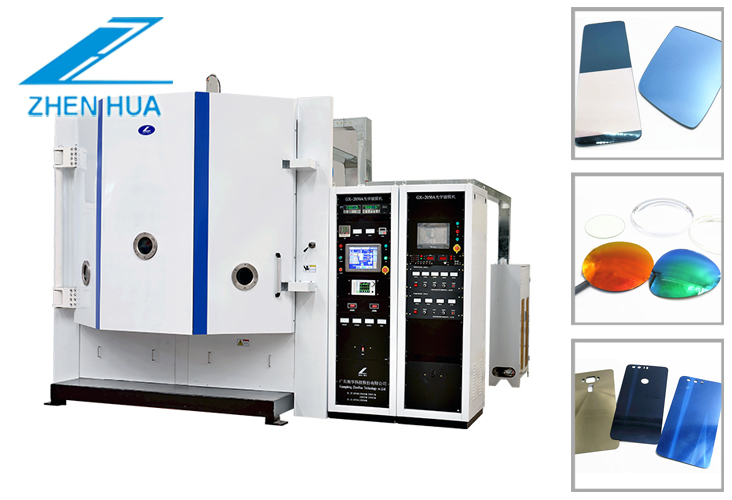 Company Name: Guangdong Zhenhua Technology Co.,Ltd
ADD: Zhenhua Industrial Park(321 State Rd near Blue Ribbon beear Factory), Yungui Rd, Zhaoqing Avenue West Block, Zhaoqing City, Guangdong Province
TEL: 86-0758-2787078 / 2787178 / 2787278/2787378
After-sale hotline: 86-0758-2787378
Accessory hotline: 86-0758-2727280
Fax: 86-0758-2787698
ADD of Shenzhen agency: R718,Jinluan Times Tower, Heping east Rd, Longhua new district, Shenzhen city, Guangdong province
Sales hotline: 86-0755-26500053
Fax: 86-0755-26500678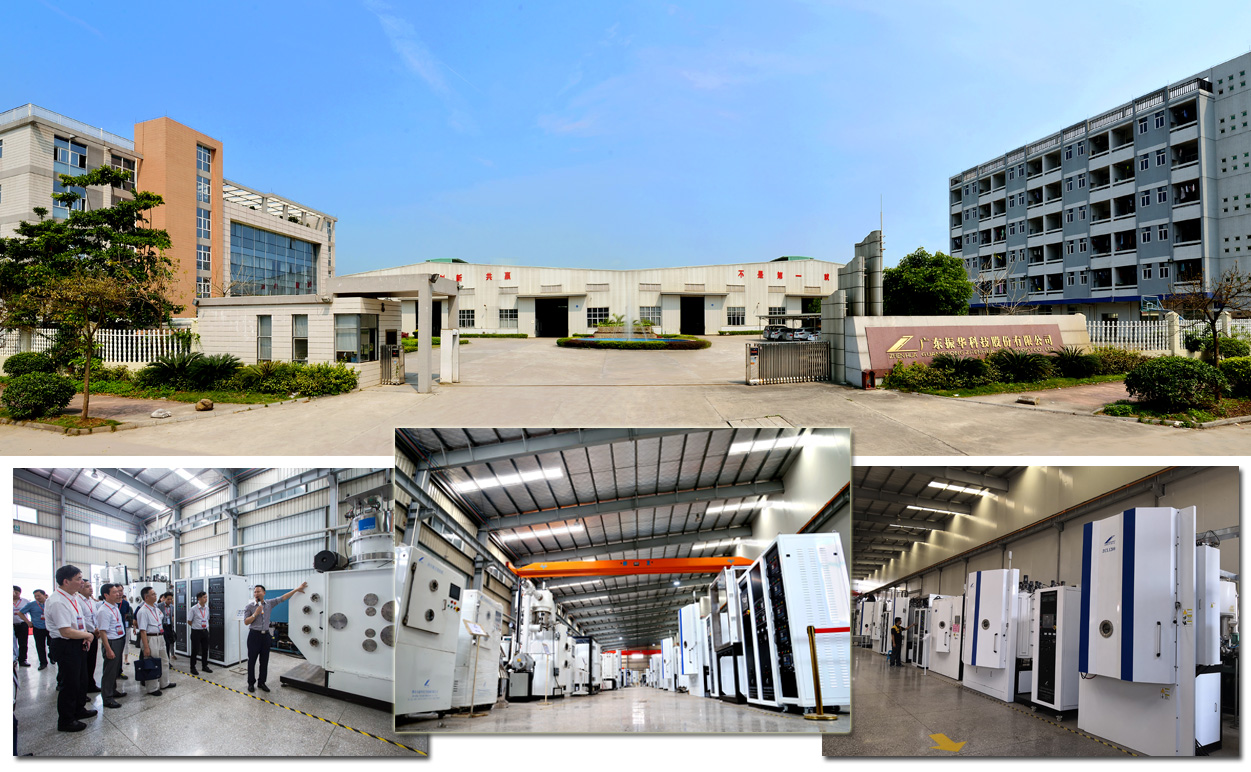 Vacuum evaporation coatings are mainly used in automotive reflective mesh, crafts, jewelry, shoes and hats, clocks, lamps, decoration, mobile phones, DVD, MP3, PDA shells, buttons, cosmetic shells, toys, Christmas gifts and other industries; PVC, nylon, metal, glass , Ceramics, TPU, etc. Vacuum multi-arc ion coating equipment and vacuum magnetron sputtering coating equipment can perform surface coating on various metals. For example: watch industry (band, case, dial, etc.), hardware industry (sanitary ware, door handle, handle, door Locks, etc.), construction industry (stainless steel plates, stair handrails, columns, etc.), precision mold industry (standard bar molds, forming molds, etc.), tool industry (drills, hard alloys, milling cutters, broaches, cutter heads) , Automotive industry (pistons, piston rings, alloy wheels, etc.) and pens, glasses, etc., the equipment is widely used.
The film layer is prepared in a vacuum, and includes a single crystal or a compound film of crystalline metal, semiconductor, insulator and the like. Although chemical vapor deposition also uses vacuum means such as reduced pressure, low pressure, or plasma, vacuum coating generally refers to the physical deposition of thin films. There are three forms of vacuum coating, namely evaporation coating, sputtering coating and ion plating.
optical pvd coating equipment/optical lens coating machine/AF coating machine/optical pvd coating equipment/optical lens coating machine/AF coating machine/optical pvd coating equipment/optical lens coating machine/AF coating machine/optical pvd coating equipment/optical lens coating machine/AF coating machine