Multi-function Continuous Coating Line/inline coating machine suppliers
Applied with the plasma surface cleaning technology and magnetic sputtering coating technology, this customized equipment can coat a EMI film on the plastic shell of cell phone, laptop, telephone, DVD and other electric product.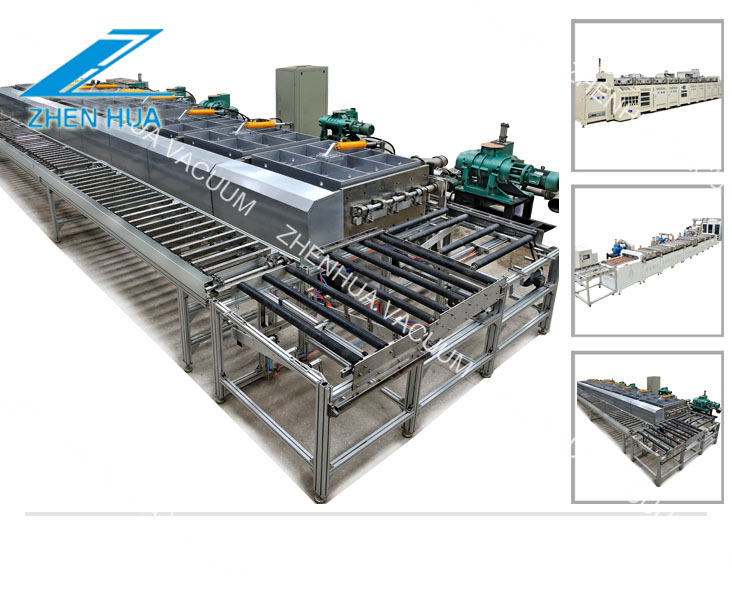 Technical requirements for vacuum system of vacuum coating equipment
1. The size of the working chamber and the ultimate vacuum degree are according to the size of the workpiece to be coated and the size of the various equipment inside: the vacuum working chamber diameter of the high vacuum coating equipment should not be less than 250㎜, the height of -5 should not be less than 300㎜, and the ultimate vacuum should not be less than 10Pa . The vacuum system must have a complete vacuum acquisition system and vacuum measurement system.
2. The vacuum system can be controlled, monitored and heated by external electrodes. Magnetron sputtering coating requires baking and degassing of the workpiece, degassing and cleaning with ion bombardment to improve the quality and bonding strength of the film. It is also desirable to be able to monitor the temperature of the workpiece during coating and control the film thickness online. The vacuum system needs to be equipped with sealed electrodes needed for these functions.
3. The working gas can be introduced into the working cavity, and the working gas (usually inert gas such as argon) should be introduced into the working cavity when the workpiece can be cooled by magnetron sputtering coating to achieve the purpose of starting the arc. Basic conditions of coating. Because the process requirements need to control the coating temperature of the workpiece, it is necessary to pass cooling water to the working chamber.