Let's take a closer look at the optical coating equipment!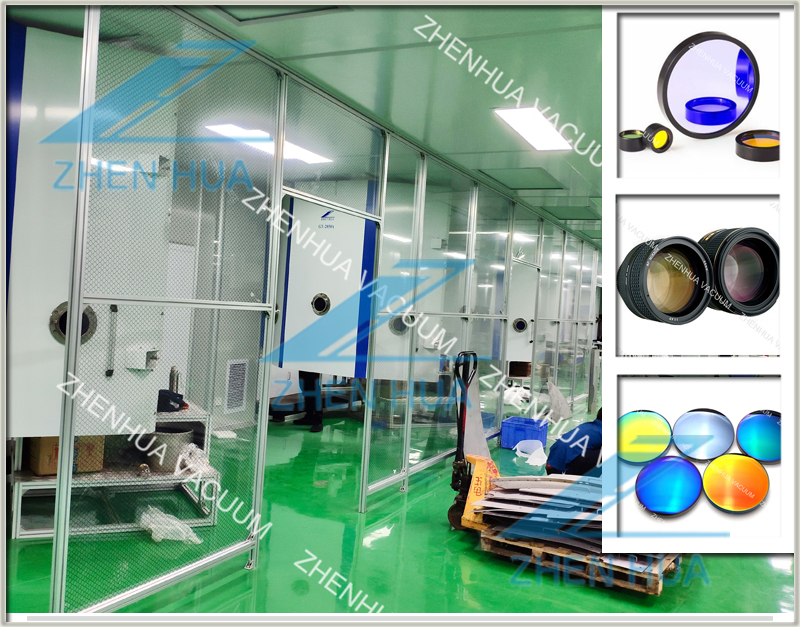 Optical coating equipment refers to the process of coating one (or multi-layer) metal (or dielectric) film on the surface of optical parts. The purpose of optical surface coatings is to reduce or increase the requirements for reflection, beam splitting, color separation, filtering and polarization of light. Commonly used coating methods include vacuum coating (physical coating) and chemical coating.
The original optical coating machine is basically ultra-high vacuum test. The interference of zinc sulfide, magnesium fluoride and Ricoh is widely used in thin film optics. For lasers in the infrared band, commonly used coating materials include yttrium fluoride, fluoride, germanium, etc. Laser lamps for near-infrared or visible light.
Cleaning after optical coating usually includes cleaning before inking, cleaning before lamination and cleaning before assembly, among which cleaning before lamination (lamination refers to the use of photosensitive glue to attach two lenses in a comprehensive and regular shape, In order to meet the needs of time, it cannot be processed at one time, or to create a more specific curvature and light transmission process) The requirements for z are relatively strict, and the pollutants that need to be cleaned before lamination are mainly dust, fingerprints, etc. Cleaning the mixture is not difficult, but the cleanliness of the lens surface is very demanding. The cleaning method is the same as the first two cleaning techniques. Because the coating is easily damaged by strong alkali, it cannot be used after coating, and special optical glass cleaning agent is required after coating. The cleaning agent does not damage the membrane layer, has a strong decontamination effect, and can keep the membrane on the floor. Therefore, after the optical glass is coated, it is usually recommended to use a professional optical glass post-coating cleaning agent.
optical coating equipment,optical coating machine,vacuum coating equipment,PVD hard coating machine,Head Lamp Vacuum Coating Machine,Gradient color PVD coating machine,optical coating equipment,optical coating machine,vacuum coating equipment,PVD hard coating machine,Head Lamp Vacuum Coating Machine,Gradient color PVD coating machine,optical coating equipment,optical coating machine,vacuum coating equipment,PVD hard coating machine,Head Lamp Vacuum Coating Machine,Gradient color PVD coating machine