Learn about the indispensable materials for vacuum coating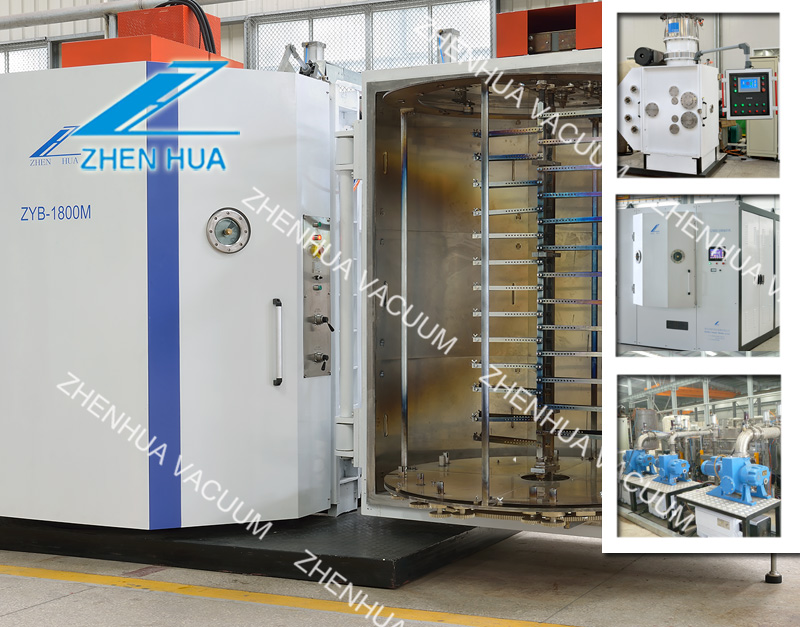 Vacuum coating is one of the indispensable materials for vacuum coating technology. It can be used as both a primer and a top coat. It can be said that without coating, vacuum coating technology cannot develop. Let me introduce the vacuum coating coating.

1. Traditional vacuum coating coatings
The main type of epoxy coating is a two-component coating, which consists of an epoxy resin and a curing agent.
2. Polyurethane paint.
Polyurethane coating is a relatively common coating at present, which is divided into two-component polyurethane coating and one-component polyurethane coating.
3. Acrylic paint
Solvent-based acrylic coatings can be divided into self-curing (thermoplastic) and cross-linking curing (thermosetting).
4. Other
Traditional solvent-based vacuum coating paints also include alkyd paints, nitro paints and silicone paints.
2. UV curing vacuum coating
1 coat of epoxy acrylate coating
Epoxy ester is usually prepared by esterification of epoxy group of epoxy resin and hydroxyl group of acrylic acid under the action of catalyst. According to the structure of the molecular chain, it can be divided into two categories: aromatic and aliphatic.
2. Polyurethane acrylate coating
Polyurethane acrylate (PUA) molecules contain acrylate functional groups and urethane linkages, combining the high abrasion resistance, adhesion and flexibility of polyurethane with the excellent optical properties and weather resistance of polyacrylic acid.
There are many kinds of vacuum coating coatings, and their wide application in vacuum coating technology endows plastic products with excellent comprehensive properties, making them develop rapidly.
Vacuum coating technology first appeared in the 1930s, and industrial applications began in the 1940s and 1950s. Industrial mass production began in the 1980s and is widely used in electronics, aerospace, packaging, decoration, bronzing printing and other industries. Vacuum coating refers to depositing a certain metal or metal compound on the surface of a material (usually non-metallic material) in a vacuum environment, which belongs to a physical vapor deposition process. Because the coating is often a metal film, it is also called vacuum metallization. The generalized vacuum coating also includes vacuum evaporation of non-metal functional films, such as polymers, on the surface of metal or non-metal materials. Of all the electroplating materials, plastic is the most common, followed by coated paper. Compared with metals, ceramics, wood and other materials, plastics have the advantages of abundant sources, easy control of properties, and convenient processing. Therefore, a wide variety of plastics or other polymer materials are widely used in automotive, household appliances, daily packaging, craft decoration and other industrial fields as engineering decorative structural materials. However, most plastic materials have some defects, such as low surface hardness, not flashy appearance, low wear resistance, etc. For example, evaporating a metal film on the surface of the plastic can give the plastic a bright metallic appearance, and a suitable metal source can also greatly increase the wear resistance of the surface of the material, thus greatly broadening the decorative and application scope of the plastic.
vacuum coating machine,vacuum coating equipment,Evaporation coating machine,24K Jewelry Gold Magnetron Sputtering Machine,Gradient color PVD coating machine,Head Lamp Vacuum Coating Machine,vacuum coating machine,vacuum coating equipment,Evaporation coating machine,24K Jewelry Gold Magnetron Sputtering Machine,Gradient color PVD coating machine,Head Lamp Vacuum Coating Machine,vacuum coating machine,vacuum coating equipment,Evaporation coating machine,24K Jewelry Gold Magnetron Sputtering Machine,Gradient color PVD coating machine,Head Lamp Vacuum Coating Machine