Knowledge about anti-fingerprint vacuum coating of objects with vacuum equipment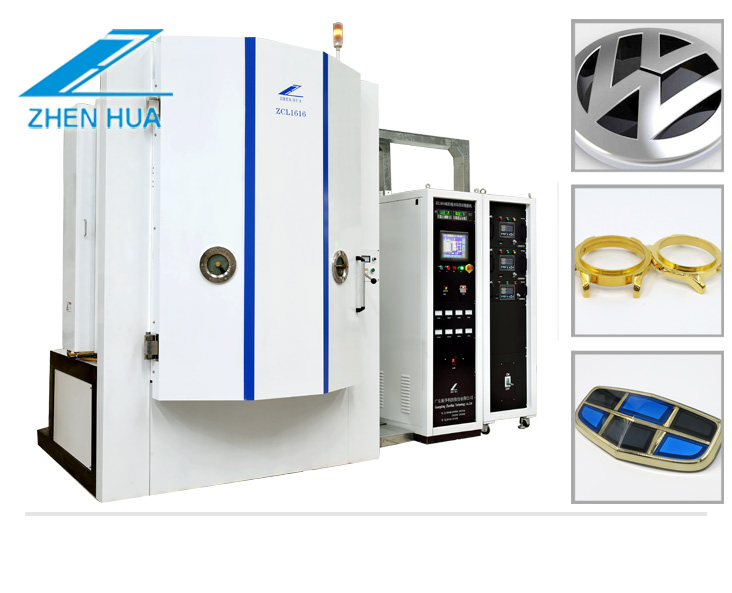 Coating anti-fingerprint refers to coating a layer of transparent varnish on the surface of chemical water electroplating, PVD electroplating, and various vacuum electroplating parts to enhance the decorative performance and functionality of the product. The electroplated anti-fingerprint enhanced version can effectively prevent fingerprints, rust, oil, self-cleaning, film, non-stick, non-stick, no ash, good light transmission, good hand feel, and no sagging. One liter can build 200 square meters, and the cost is low.
Nano anti-fingerprint coating is the first choice for anti-fouling, anti-bacterial and anti-fingerprint treatment of liquid crystal glass panels such as mobile phones, stainless steel products, and aluminum alloys.
The electroplating layer acts as an anti-fingerprint oil;
1. Anti-fouling, easy to clean, anti-fingerprint, and enhanced feel;
2. Increase the surface hardness of the coating to make the coating surface resistant to friction, acid and alkali, corrosion and artificial sweat;
3. Enhance product value and beautify product appearance;
4. Meet customer needs and utilize overseas markets.
Anti-fingerprint vacuum coating refers to adding a layer of functional film with anti-fingerprint effect on the surface of the product after ordinary PVD coating. Is this anti-fingerprint film added so that it can be touched with bare hands without leaving fingerprints on the product? Actually not. Just added anti-fingerprint oil products. The resistance of bare-handed touch is greatly reduced, and fingerprints are not obvious. Just wipe it off with a white cloth. So how do you know if the product has a fingerprint protection film? Senator Bian Shaw describes a few simple ways here:
1. The easiest and most suitable method is to use a cotton swab dipped in a small amount of water or alcohol, and wipe gently on the product. If water droplets form on the surface of the product, it means that an anti-fingerprint film is added; if there is no change after rubbing the product surface, it means that there is no fingerprint protection film.
Second, you need to use the tool dyne pen to draw a stroke on the surface of the product. If it shrinks into water droplets, it means anti-fingerprint, otherwise it is not added.
Third, use the instrument to test the angle of the water droplet. The requirements for this standard vary by brand or customer. Some are 90 degrees, some are 120 degrees. According to customer requirements, anti-fingerprint vacuum plating manufacturers will use different methods.
The anti-fingerprint coating enables household appliances and steel products to have anti-pollution and anti-oil pollution effects, keep it clean at all times, and is environmentally friendly and non-toxic. After using the nano long-acting and easy-to-clean hydrophobic and oleophobic nano-coating material, a dense nano-mesh protective film is formed on the surface of the construction object. Improve the brightness, gloss and finish of hardware and electroplating products, so that oil and stains are not easy to adhere, and provide more convenience for the cleaning of hardware electroplating products. At the same time, the rust resistance and oxidation resistance of metal electroplating products are greatly improved, and the service life of metal electroplating products is prolonged. Delong introduced advanced nano-coating technology from Germany. Based on fluorine chemical technology accumulated over many years, due to its special structure, it has excellent antifouling, smooth surface and oil resistance on various metal substrates. At the same time, it has very high physical and chemical properties, such as 9H high hardness, wear resistance, scratch resistance, high temperature resistance of 250 degrees, etc. Especially suitable for stainless steel range hood, integrated stove, stainless steel sink, stainless steel mesh, stainless steel dishwasher and other products.
Electroplating anti-fingerprint oil, Deshenglong is divided into two series of products. For stainless steel electroplated mirror substrate, Deshenglong has mirror stainless steel easy-to-clean nano-coating, which is applied to the surface of mirror stainless steel substrate. The nano-coating does not change the mirror effect, and has the characteristics of anti-fingerprint, super oleophobic and hydrophobic, and easy to clean. Stainless steel wire drawing series, Deshenglong has wire drawing nano anti-fingerprint oil.
Vacuum coating equipment,Vacuum coating machine,ion coating machine,evaporation coating machine,Magnetron Sputtering Coating Machinery,PVD hard coating machine,university lab coating equipment,Vacuum coating equipment,Vacuum coating machine,ion coating machine,evaporation coating machine,Magnetron Sputtering Coating Machinery,PVD hard coating machine,university lab coating equipment,Vacuum coating equipment,Vacuum coating machine,ion coating machine,evaporation coating machine,Magnetron Sputtering Coating Machinery,PVD hard coating machine,university lab coating equipment