Know about magnetron sputtering coating machinery and equipment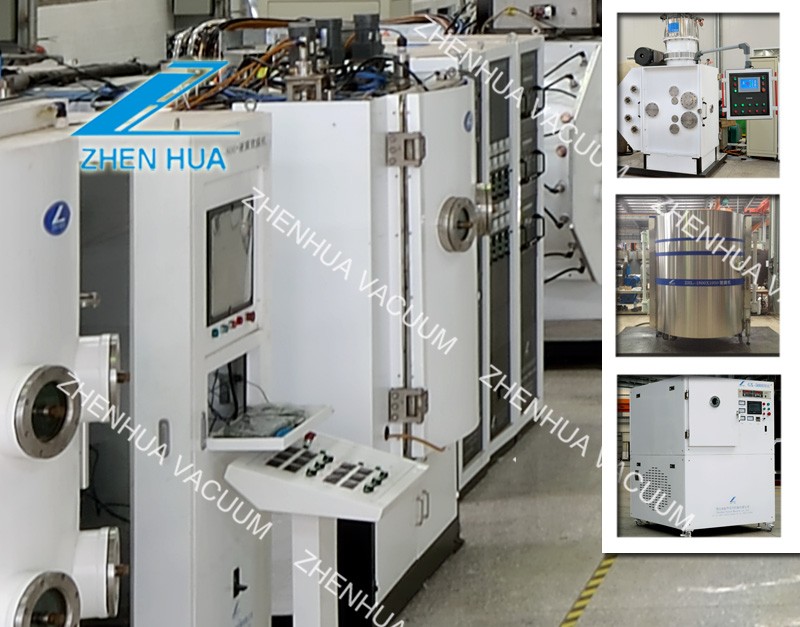 The magnetron sputtering of the magnetron sputtering coater has many working principles and application objects. But they all have one thing in common: The interaction of the magnetic and electric fields causes electrons to spiral around the target surface, increasing the probability that the electrons hit the argon gas to produce ions. The generated ions collide with the surface of the target under the action of an electric field, thereby sputtering the target.
The target source of the magnetic coating machine can be divided into balanced target source and unbalanced target source. The balanced target source coating is uniform, and the unbalanced target source coating has strong adhesion to the substrate. Balanced target sources are mostly used for semiconductor optical films, and unbalanced target sources are mostly used for wearing decorative films. Magnetron cathodes can be roughly divided into balanced and unbalanced magnetron cathodes according to different magnetic field configurations. The magnetic flux of the magnetic steel inside and outside the magnetron cathode is approximately equal, and the two-pole magnetic field lines are closed on the target surface, which can constrain the electrons/plasma near the target surface, increase the collision probability, and improve the ionization efficiency.
To sum up, the magnetron coating machine can discharge under lower working pressure and voltage, and the target material utilization rate is higher. However, because the electrons move along the magnetic field lines, they are mainly enclosed on the target surface, and the substrate area is less bombarded by ions. The concept of unbalanced magnetron sputtering technology means that the magnetic flux of the outer magnetic pole of the magnetron cathode is greater than that of the inner magnetic pole, that is to say, the magnetic field lines of the two magnetic poles will not be completely closed on the target surface, and there will be a certain proportion of the magnetic field lines along the The edge of the target extends to the substrate area, so that part of the electrons can extend to the substrate along the magnetic field lines, thereby increasing the plasma density and gas ionization rate in the substrate area. Regardless of the unbalanced balance, if the magnet is stationary, its magnetic field characteristics determine that the general target utilization rate is less than 30%. A rotating magnetic field can be used to improve target utilization. If the rotating magnetic field requires a rotating mechanism, the sputtering rate is reduced. Rotating magnetic fields are mainly used for large or valuable targets. For example, the sputtering of semiconductor thin films. For small equipment and general industrial equipment, static target source magnetic fields are widely used.
magnetron sputtering coating machine,PVD sputtering coating machine,PVD Vacuum coating machine,PVD vacuum coating equipment,magnetron sputtering coating machine,PVD sputtering coating machine,PVD Vacuum coating machine,PVD vacuum coating equipment,magnetron sputtering coating machine,PVD sputtering coating machine,PVD Vacuum coating machine,PVD vacuum coating equipment