ZHL1800 Double Doors Evaporation Coating Machine
Our company is established in 1992, and since then we began to design and produce evaporation coating machine and magnetron sputtering coating machine and other type of machines, the size of vacuum chamber can be designed according customers' products, the biggest is diameter 2400*2400mm height. Have vertical and horizontal style. Horizontal style is best choice for coating rainbow color.
The evaporation coating machine can be use on various materials such as ABS,PS,PP,PC,PVC,nylon, metal, glass,etc.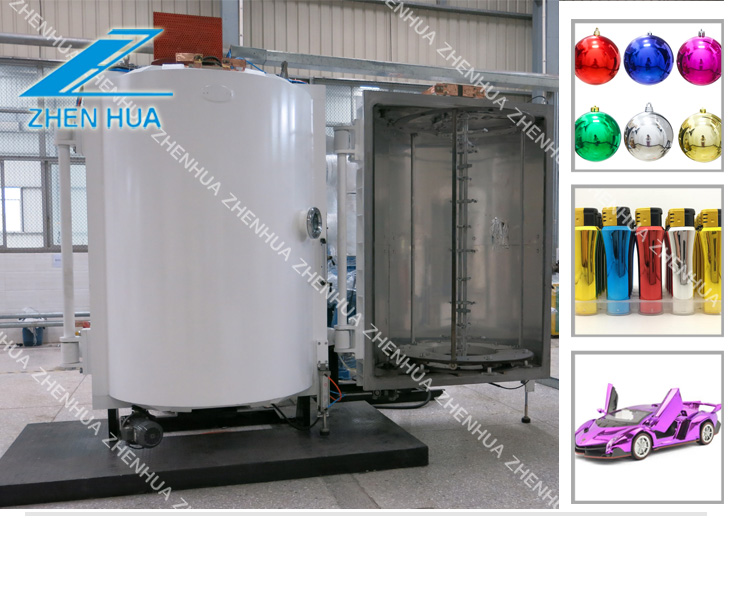 With the development of modern science and technology, especially laser technology and information optics, optical thin films are not only used in pure optical devices, but also widely used in photoelectric devices and optical communication devices. Optical thin films are those whose thickness can be compared with the wavelength of light, and then they can have an effect on the light passing through them. In particular, its upper and lower surfaces reflect and transmit light.
It refers to the thin and uniform dielectric film attached to the surface of optical devices in the process of propagation path. Through the reflection, transmission (refraction) and polarization characteristics of layered dielectric film, we can achieve all the light penetration or all the reflection of light or polarization separation of light and other special forms in a certain or multiple wave band.
The preparation technology of optical thin film is to deposit the thin film material into thin film according to certain technical ways and specific requirements. Optical thin films can be prepared by PVD, CVD and CLD. PVD has been widely used to prepare optical thin films.
evolution coating machine,PVD Vacuum coating machine,Vacuum coating machine/evolution coating machine,PVD Vacuum coating machine,Vacuum coating machine/evolution coating machine,PVD Vacuum coating machine,Vacuum coating machine