Introduction of the new H-type single door high vacuum roll to roll coating machine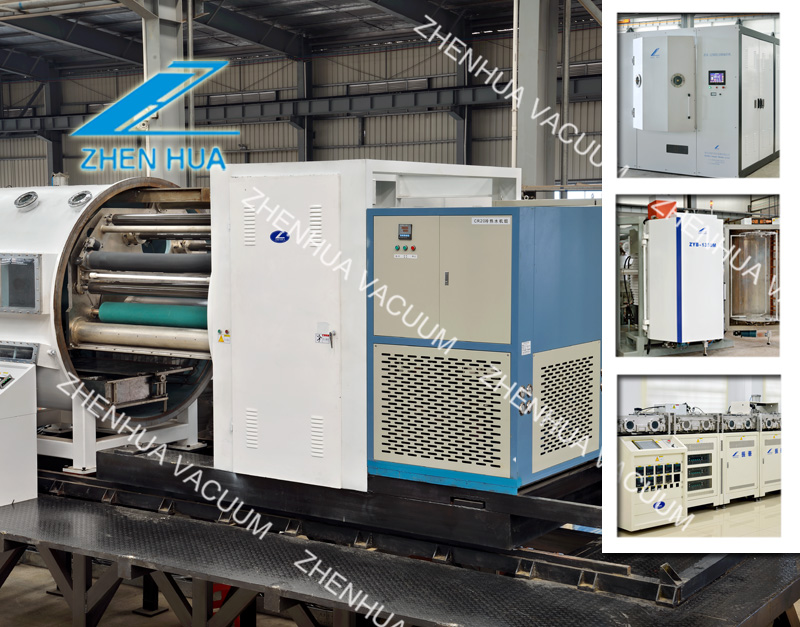 The new H-type single door high vacuum roll to roll coating machine integrates vacuum, refrigeration, hydraulic, pneumatic, photoelectric and mechanical technologies. It has the characteristics of stable performance, reliable quality and high production efficiency. This machine is mainly used for aluminum plating on the surface of pet, CPP, OPP, PVC, PE and other roll plastic films. It is suitable for clothing, packaging, printing, anti-counterfeiting, electronic industry and other fields.
The main applications of the new H-type single door high roll to roll coating machine include:
1. flexible packaging in the food industry: on the outer packaging of biscuits and baked products, candy, coffee, tea, chocolate bars, soup, etc.
2. decoration: gift packaging, trademark, bronzing foil, hologram, etc.
3. various technologies and daily necessities: aluminized silk thread in textile industry, sunscreen film in construction and automobile industry, security anti-counterfeiting (holographic), capacitor film, electrostatic shielding (cable and Electronics).
The main features of the new H single door high vacuum winding coater include:
1. the whole machine is equipped with high-quality PLC microprocessor and touch color LCD, with digital display of all operating parameters and humanized equipment control.
2. the vacuum system of this machine has reasonable configuration, fast pumping speed and high efficiency.
3. the winding system adopts high-end special frequency conversion motor and precision frequency converter, with stable operation and fast speed; The primary coil shall be free of scratches and folds, and the winding end face shall be neat.
4. imported digital tension control system is adopted for tension control, with constant and accurate tension and fast response speed.
5. the vacuum chamber, evaporation furnace and clapboard are equipped with a cooling system to ensure that the product deformation is small and there are no dark lines and black lines.
The maintenance and safety measures for vacuum coating equipment are briefly described as follows:
1. The equipment must be grounded reliably, and the conductivity of the grounding device shall be checked frequently.
2. before heating the diffusion pump and oil booster pump, the cooling water must be turned on and the pump stops working. However, when the pump is cooled to below 80 ℃, the cooling water must not be cut off to prevent the pump core from burning.
3. when heating the diffusion pump and oil booster pump, do not contact with the atmosphere to avoid oxidation of the pump oil.
Generally speaking, the application scope of vacuum coating equipment is as follows:
1) Flexible packaging in food industry;
2) Protection and reinforcement of ornaments, accessories, lampshades and glasses;
3) Various technologies and daily necessities: aluminized silk thread in textile industry, sunscreen film in construction and automobile industry, security anti-counterfeiting (holographic), capacitor film, electrostatic shielding (cable and Electronics), etc
roll to rol lcoating machine,PECVD roll to roll coating machine,vacuum roll to roll coating machine,vacuum coating machine,roll to rol lcoating machine,PECVD roll to roll coating machine,vacuum roll to roll coating machine,vacuum coating machine