High production continuously PVD coating line(Continuous Coating Line/inline coating machine)
High production continuously PVD coating line(Continuous Coating Line/inline coating machine)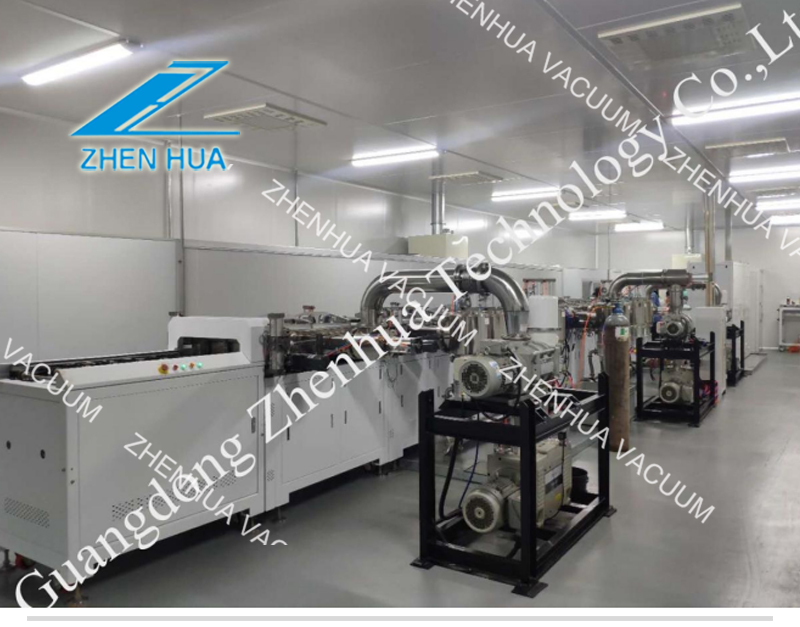 The continuous vacuum coating line is popular in the surface treatment industry all over the world because of its high production efficiency, high stability feature, good repetition rate and other advantages. The main body of the continuous vacuum coating line is composed of several independent vacuum chambers and one or more coating chambers. The vacuum segregated system adopts independent vacuum valves, and all the vacuum chamber adopts a building block structure, which can be increased or reduced function chambers according to the requirement in the future.
The style of continuous vacuum coating line can be designed as vertical style or horizontal style according to the needs of different customers. Use magnetron sputtering technology, the machine can coat multiple-layer metal film or oxide film on metal, glass, ceramic or plastic substrate. At present, the continuous vacuum coating line developed and produced by Guangdong Zhenhua Technology Co., Ltd. is widely used in mobile phones, electronic products, automobiles, building materials, semiconductors and other industries.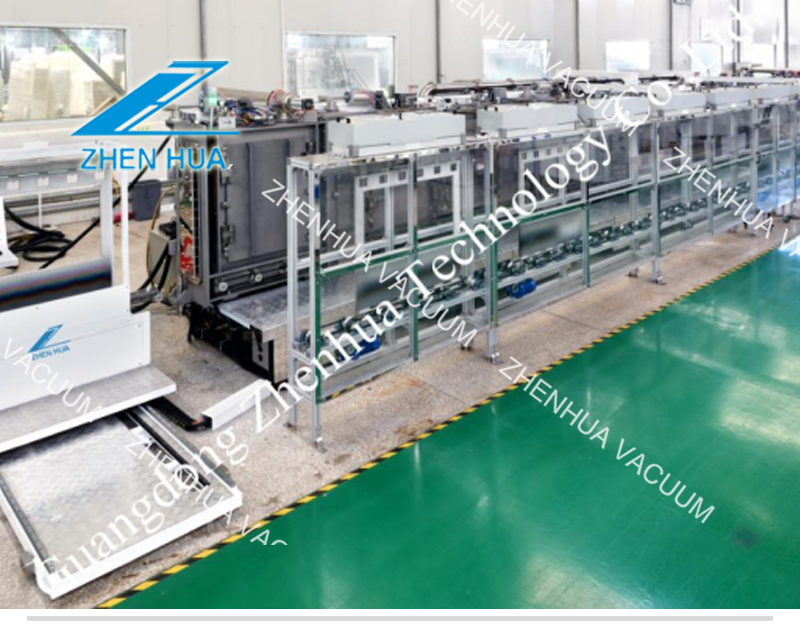 Guangdong Zhenhua Technology takes a long history of technology as the cornerstone, to meet the needs of customers is always our final goal, we will keep improving, will continue to design more high-quality continuous vacuum coating lines for the market.
Continuous Coating Line/inline coating machine
High production continuously PVD coating line(Continuous Coating Line/inline coating machine)