High performance DLC hard coating machine customized
After the new super hard coating equipment launched by Zhenhua company in the market, Zhenhua company also launched the latest product DLC hard coating machine. This equipment makes up for the gap between Zhenhua's large vacuum coating equipment and the smallest ultra hard coating equipment. With the introduction of the latest equipment, Zhenhua company now has a variety of standard industrial production of super hard coating equipment, each model size is different, according to the different needs of customers, different sizes of equipment can be customized, to meet the different needs of customers to the greatest extent.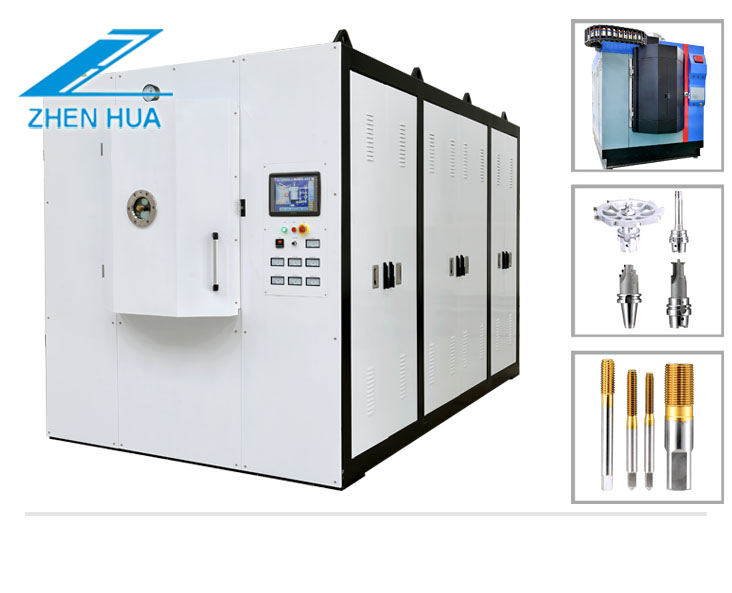 Tool and die super hard film ion coating equipment, cutting tools made of high-speed steel and hard alloy can increase the surface hardness and self-lubricity of the tool after coating, reduce the phenomenon of sticking to the knife, greatly increase the tool life, and thus reduce the processing cost. After the mold is coated, it has the effect of improving the life.
Widely used in aerospace, automotive, machine tools, chemicals, hardware tools, medical equipment, standard parts manufacturing and other fields. After coating the tools (tools), the service life can be increased by 3-10 times, and the cutting efficiency can be improved by more than 30%. After the mold is coated, the service life can be increased by 5-10 times and the friction force can be reduced. After PVD coating, the hardness can reach 3600HV. Can also be DLC coated

DLC hard coating machine/PVD hard coating machine/lens hard coating machine/DLC hard coating machine/PVD hard coating machine/lens hard coating machine/DLC hard coating machine/PVD hard coating machine/lens hard coating machine PVD coating machine for metal parts PVD coating machine for metal parts