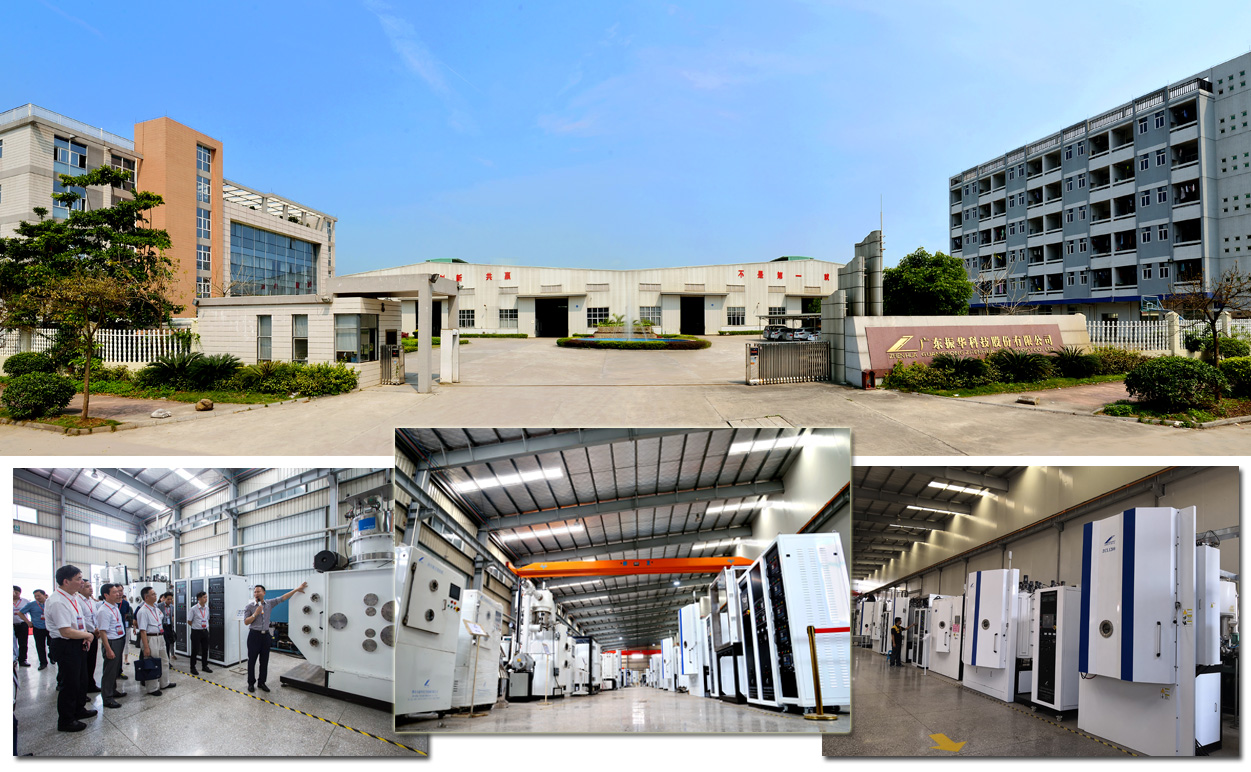 Head Lamp Vacuum Coating Machine China manufacturer
Auto-lamp as a type of function module,requested it has excellent heat resistance properties,mechanical properties,low Haze and nice appearance.Generally,in order to get nice appearence and reflection effect,the auto-lamp have to do some after processing step such as spray paint and vacuum evaporation coating .Spraying paint can improve the smoothness of the surface of the auto-lamp,and reduce the small molecule precipitate which inside the material at the same time,improve the pass rate of evaporation coating. Vacuum evapotation coating can make auto-lamp get the metal effects, nice appearence and reflection effect.However,spraying paint will cause high cost and cause environment pollution in the same time.At present,many manufacturers tend to the process of coating by no spray paint and evaporation coating straight,the technique of plating protective film on auto-lamps'reflect cover are widely applied to various series of car. The special coating equipment for protective film of auto-lamp,complete evaporation coating aluminium and plating protective film process steps by one time inside chamber room,prevent secondary pollution.The film with index which can conform international standard such as uniformity,acidproof,alkalic-resistance,salt-tolerant,waterproof,function for prevent corrosion effect of the outside world by using nanotechnology.
The strong and professional technical team, the Zhenhua Technology develop vary kinds of coating machine depend on the requirement of marking, which lead Zhenhua Technology to the edge of industry. The Zhenhua Technology not only devote to provede the core coating machine and technical support to our customer, but also the whole production solution and swift after-sale server, which maximize the production capacity as well as the financial profit.
Head Lamp Vacuum Coating Machine,Auto-lamp coating machine,pvd coating machine/Head Lamp Vacuum Coating Machine,Auto-lamp coating machine,pvd coating machine/Head Lamp Vacuum Coating Machine,Auto-lamp coating machine,pvd coating machine/Head Lamp Vacuum Coating Machine,Auto-lamp coating machine,pvd coating machine/Head Lamp Vacuum Coating Machine,Auto-lamp coating machine,pvd coating machine/Head Lamp Vacuum Coating Machine,Auto-lamp coating machine,pvd coating machine/