Features of S gun magnetron sputtering structure of PVD sputtering coating machine
Features of S gun magnetron sputtering structure:
The unique "S gun" magnetron sputtering target structure is composed of inverted cone cathode target, auxiliary anode, grounding shield, detachable shield ring, pole shoe, permanent magnet, water cooling jacket and other components. The wall of the pvd vacuum coating machine chamber is grounded; it is connected to the cathode target with a negative potential of hundreds of volts; the auxiliary anode can also be grounded (or connected to a positive potential of tens of volts); the substrate can also be grounded (biased or suspended) .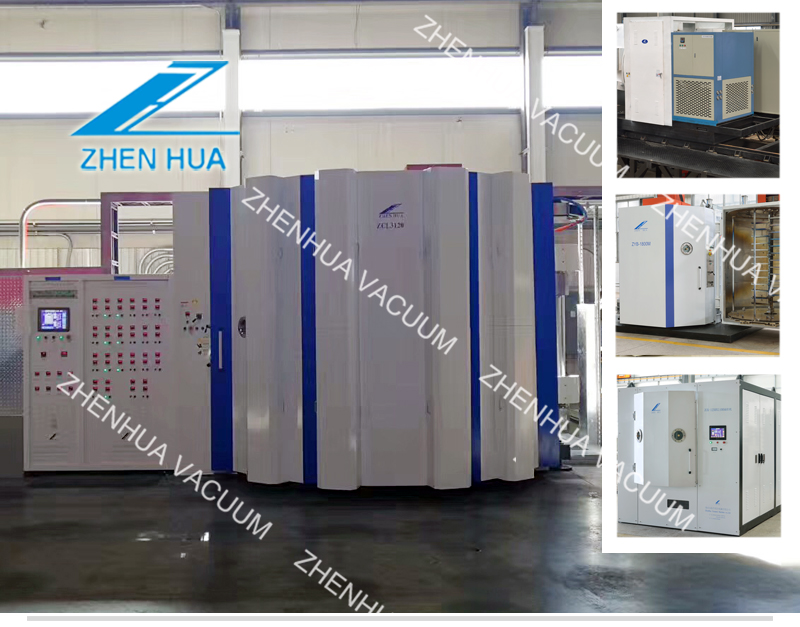 Future development strategy
1. At present, the overall trend of the real economy is weak, the recovery is full of uncertainty, and the economy is still in the process of bottoming out. Vacuum coating equipment manufacturers should focus on optimizing and upgrading the industrial structure, focusing on quality and service, clarifying market positioning, and vigorously researching and owning independent intellectual property rights. New products and new technology, improve product quality and service level.
2. Relying on the development trend of informatization, insisting on "informatization to drive industrialization, and industrialization to promote informatization", to create a new type of industrialization with high technology content, good economic benefits, low resource consumption, less environmental pollution, and full use of human resources. Way.
3. Relying on government support, vigorously strengthen cooperation with scientific research institutes, large enterprises, and universities with advanced technology and craftsmanship in the industry, so that new products can be quickly introduced to the market.
Vacuum coating technology and equipment have very broad application fields and development prospects. In the future, the vacuum coating equipment industry and other manufacturing industries will focus on information integration, rely on technological progress, pay more attention to the accumulation of technical capabilities, and manufacturing will be service-oriented, and advance to the high-end of the world's vacuum coating equipment industry and other manufacturing value chains.
Sapphire hard coating Machine,Sapphire hard coating Machine