Explain the difference between water electroplating and vacuum coating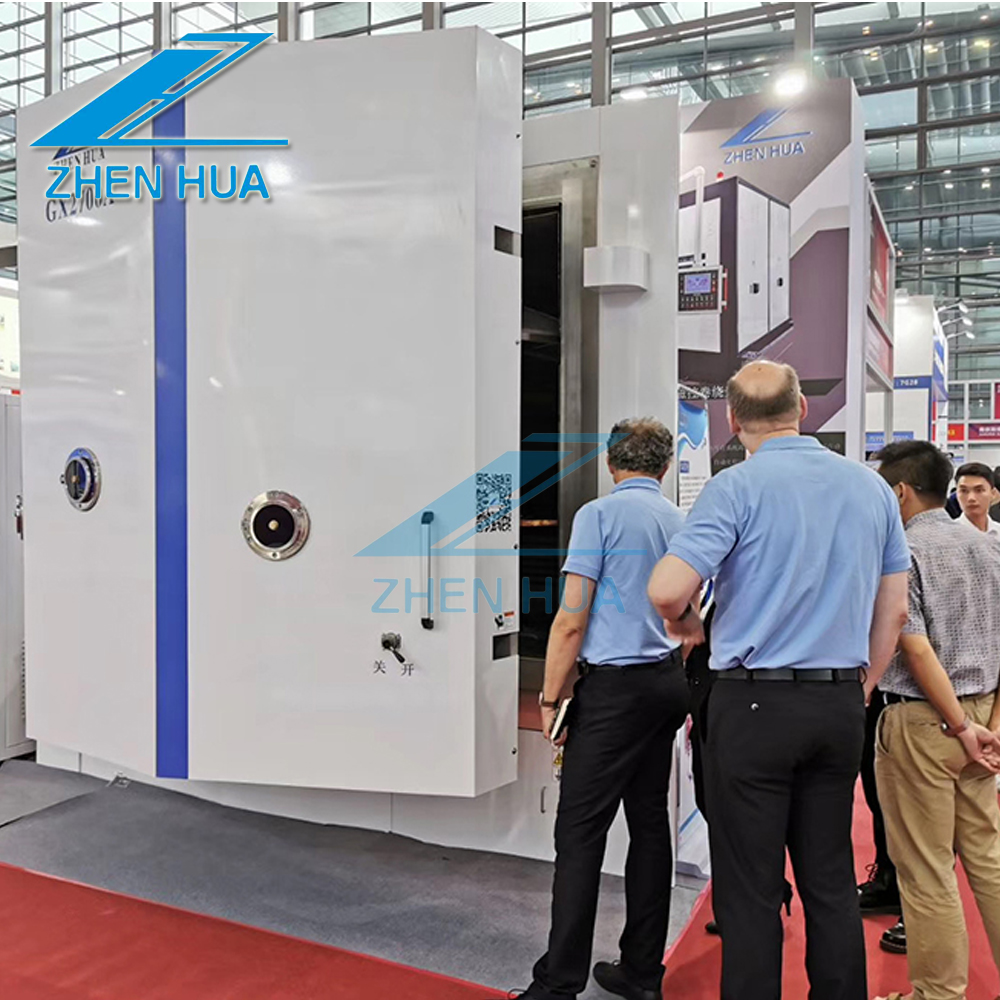 Electroplating, also known as wet electroplating, is related to water and aqueous solutions as the name suggests. The principle of electrochemical reaction is a chemical process. Severe contamination due to large amounts of water/aqueous solutions.
Electroplating is generally applicable to ABS and ABS+PC products. The main process is to put the product to be plated into the chemical plating solution for electroplating. According to the different needs of customers, it can be plated with different colors, such as high-gloss silver, matt silver, gray silver, gun color, gold, black chrome, semi-gloss chrome, etc.
Vacuum coating, in fact, can not be called electroplating. Usually a physical or chemical change, but not an electrochemical process. There are many types of vacuum plating, and electric field migration technology is widely used.
Because the electrical conductivity of the electroplated product is obviously enhanced in vacuum coating, there are two methods for some parts that need to be insulated: one is to apply insulating oil to the parts that need to be insulated, so that the parts will not be electroplated during the electroplating process, so as to achieve Insulation effect! Of course, the part coated with insulating oil will turn black, so it is not suitable for appearance. Secondly, the parts to be electroplated are pasted with special stickers for protection, which also achieves the effect of insulation.
Due to the high cost of sewage treatment, high energy consumption, waste of water resources, and serious environmental pollution, traditional electroplating has been restricted by national and local governments at all levels. Vacuum coating equipment can replace the surface treatment method of traditional water electroplating and improve the technology of traditional water electroplating.
The difference between traditional water plating and vacuum plating is that water plating is widely used because of its simple process and less stringent requirements from equipment to environment than vacuum ion plating. Plating has a weakness. Only ABS material and ABS+PC material can be plated. Vacuum plating can reach around 200°C, so parts used at high temperatures can be plated.
vacuum coating machine,vacuum coating equipment,Evaporation coating machine,24K Jewelry Gold Magnetron Sputtering Machine,Gradient color PVD coating machine,Head Lamp Vacuum Coating Machine,vacuum coating machine,vacuum coating equipment,Evaporation coating machine,24K Jewelry Gold Magnetron Sputtering Machine,Gradient color PVD coating machine,Head Lamp Vacuum Coating Machine,vacuum coating machine,vacuum coating equipment,Evaporation coating machine,24K Jewelry Gold Magnetron Sputtering Machine,Gradient color PVD coating machine,Head Lamp Vacuum Coating Machine