Last month Guangdong Zhenhua Technology Co.,Ltd have attended in the Dawan Area Vacuum Innovation Developing seminar which held in Zhaoqing City. This seminar has three main sponsors, and our company Guangdong Zhenhua Technology Co.,Ltd. is one of them. Meanwhile Japanese vacuum brand ULVAC, South China University of Technology, Guangdong University of Technology and other large companies or research institutes in the field of vacuum coating also come to Zhaoqing city from different city and area although the weather is very cold.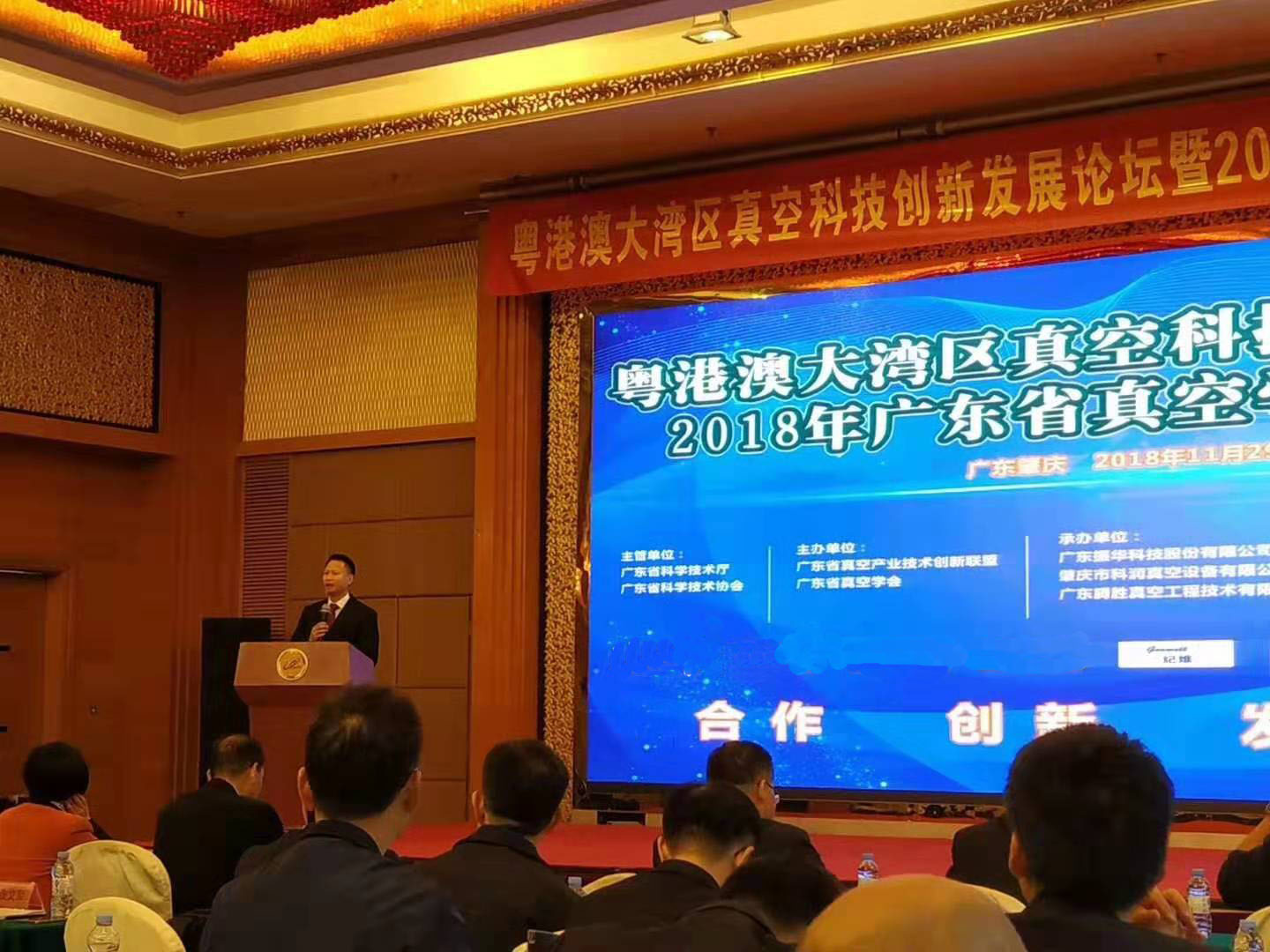 In the seminar many famous company have made the speech, and our chairman Mr Pan has made the speech too, he introduced to the audience our magnetron sputtering coating machine and roll-to-roll coating machine and our latest research and development achievements in PECVD coating technology. At the same time, the Institute of Surface Treatment and Materials of Beijing Institute Of Graphic Communication has maintained a long-term cooperation with our company. We have jointly developed the application of different materials in vacuum coating and new coating technology. Among them, Professor Zhu of Beijing Institute Of Graphic Communication is our technical consultant. At the seminar, he presented the academic report on vacuum plasma cleaning applied to CD and PCB products.
After the seminar, all the participants came to our company to visit and exchange vacuum coating technology. After visiting our coating equipment and processing equipment, many friends in the industry expressed surprise. Our CEO Mr. Zhang have answered their questions very patiently. Mr. Zhang would like to share with you both the coating technology and the processing principle. At the same time, Mr. Zhang also shared with visitors our breakthroughs in hard coating equipment, updated sputtering target design and coating methods to obtain higher quality and harder coating layer. Such coating technology has aroused great interest of visitors. Academicians of colleges and universities believe that this is very conducive to the development of China's hard coating industry.