Customers from Italy are very satisfied with our vacuum coating machine
Customers from Italy
They reached a consensus on the membrane system and process. Although the language is not very fluent, this has not affected our passion for communication at all, because Technology is interlinked. The customer carefully checked the safety and details of our equipment include a small screw, and checked our previous CE certification, and put forward some detailed requirements. Our mechanical engineers answered them carefully.

During the 3 days of testing, our technical department and the coating process department worked hard and responded enthusiastically to serve the customer and achieved the expected coating effect. The customer is very satisfied with our vacuum coating equipment.
PVD vacuum coating machine/PVD vaccum coating equipment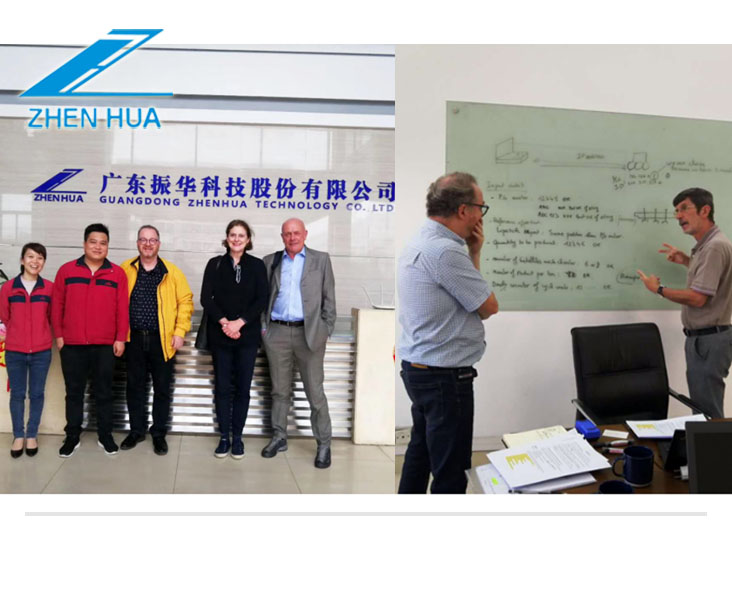 AC magnetron sputtering
Compared with DC sputtering, AC power supply is used instead of DC power supply in AC magnetron sputtering, which solves the problem of abnormal discharge on the target surface.
When sputtering, the target is not a constant negative voltage to the wall of the vacuum chamber, but a periodic AC pulse voltage. Let the period of pulse voltage be t, in the time interval of negative pulse T - △ T, the target is in the state of discharge, which is similar to DC magnetron sputtering; the insulating layer on the target accumulates positive charge continuously, and the field strength on the insulating layer increases gradually; when the field strength increases to a certain limit, the target potential drops to zero or even reverse, that is, the target potential is in the stage of positive pulse △ t. In the time of △ T, the negative charge electron in the discharge plasma migrates to the target and neutralizes the positive charge on the surface of the insulating layer, making the field strength in the insulating layer return to zero, thus eliminating the possibility of abnormal discharge on the target.
Under the condition that the average power of the target is constant, the negative pulse can exert more pulse power on the target, so the AC sputtering can also enhance the plasma density near the substrate without changing the cooling condition of the target.
The voltage waveform of AC sputtering (pulse sputtering) can be symmetrical or asymmetrical. Generally speaking, the AC sputtering mode with asymmetric output voltage waveform is called pulse sputtering (commonly used in single target sputtering), while the sputtering mode with symmetrical output waveform is called AC sputtering (commonly used in target sputtering). When AC sputtering technology is used for target sputtering, each target acts as cathode and anode in turn in a cycle, forming a good "self-cleaning" effect. The composition of the films can also be changed by adjusting the duty cycle of the alternating pulse voltage.