Customers from Italy are very satisfied with our PVD vacuum coating machine
After about 6 months communication by mail and telephone call, our Italy customer decided to to purchase 2 sets of ZCL1814 magnetic coating machine during his second visiting. This model of machine is multiple functional coating machine, because it combined evaporation and magnetron sputtering coating together. It can not only evaporate aluminum , but also can evaporate ZnS, MgF, SiO and other film materials to get colorful color or you call it rainbow color. Most important is that this machine can also use magnetic controlled to coat metal film and reaction film. For plastics, stainless steel, glass and other substrates can be used by this equipment. totally solve the customer's problems since his products are made of different kind of raw material.
Customers from Italy are very satisfied with our PVD vacuum coating machine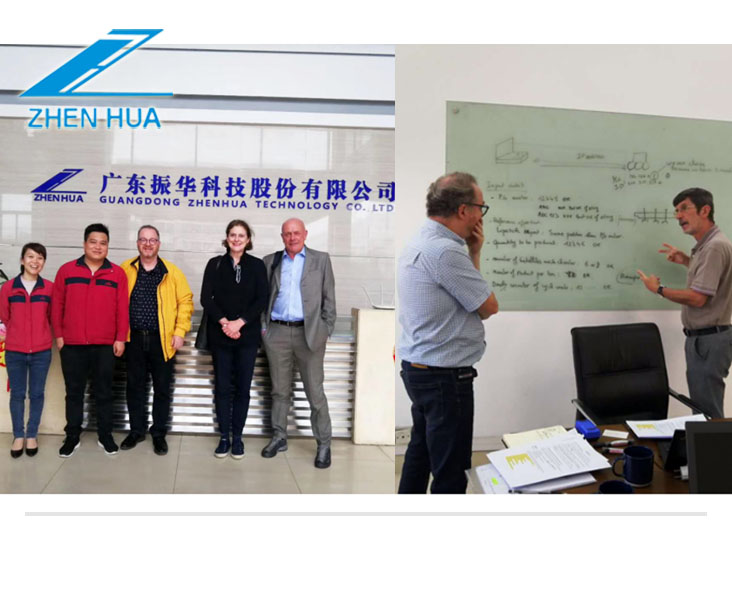 Vacuum coating technology is a new material synthesis and processing technology, which is an important part of the field of surface engineering technology. With the rapid development of global manufacturing industry, vacuum coating technology is more and more widely used. From the perspective of the development of semiconductor integrated circuit, led, display, touch screen, solar photovoltaic, chemical industry, pharmaceutical and other industries, the demand for vacuum coating equipment, technology and materials is increasing, including the manufacturing of large-scale integrated circuit electrical film; digital longitudinal and transverse magnetizable data recording and storage film; optical film fully displaying and applying various optical characteristics; Photosensitive film for computer display; conductive film and antireflective film on TFT and PDP plane display; glass coating film and decorative film applied in construction and automobile industry; protective film and barrier film used in packaging field; functional film with various functional decorative effects on decorative materials; wear-resistant and super hard film applied on the surface of tools and moulds; functional film in nano material research, etc.
At the same time, with the continuous development of industrial technology, the requirements for the comprehensive performance of materials are also increasing. The performance of a single material can no longer meet the performance requirements of working machinery in some specific environment. After decades of development, compared with foreign high-end coating equipment, domestic vacuum ion coating machine has made some progress in automation and technology, but the stability and accuracy of coating products still need to be improved, and high-end equipment still depends on imports. At the same time, the market of low-end products of multi arc ion coater is oversupplied, and the price competition is more intense.