Correct operation steps and troubleshooting of PVD vacuum coating machine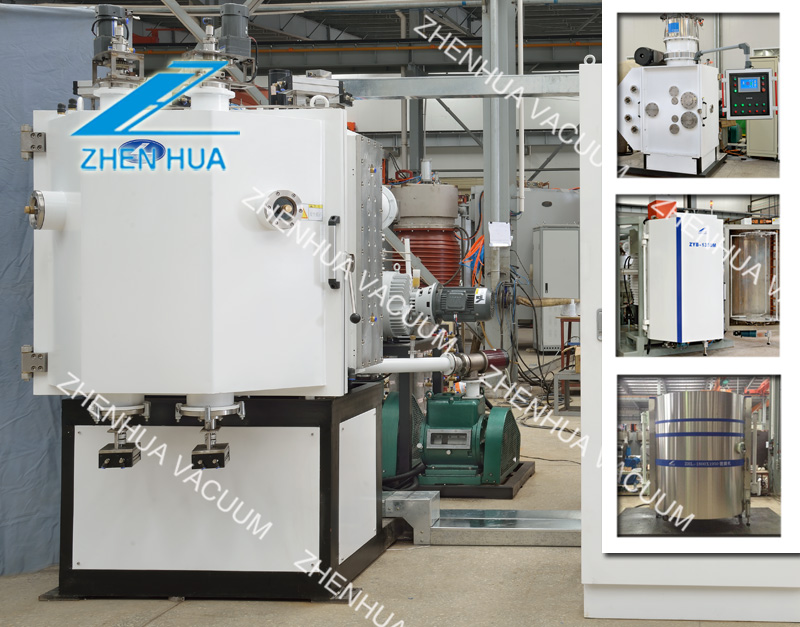 Correct operation steps of PVD vacuum coating machine
1. Operation of electric control cabinet
2. Boiling water pump and air source of glass vacuum coating machine
3. Turn on the main power supply
4. Turn on the power supply of the maintenance pump and vacuum gauge, and the vacuum gauge position v1. Wait until its value is less than 10, and then enter the next step of operation. It takes about 5 minutes.
5. Turn on the mechanical pump and pre pumping, turn on the power supply of the turbomolecular pump and start it. Change the vacuum gauge switch to V2 position and pump it until it is less than 2. It takes about 20 minutes.
6. Observe that after the reading of turbomolecular pump reaches 250, turn off the pre pumping, turn on the front machine and high valve to continue vacuumizing, and turn on the high vacuum meter on the right to observe the vacuum degree after the vacuumizing reaches a certain degree. Vacuum reaches 2 × The power supply of the electron gun can only be turned on after 10-3.
Common faults and treatment methods of PVD vacuum
Mask clamp flip signal not detected:
1. Check the position of the flip signal source
2. Manually short circuit the inversion input signal and use the inversion detection function. When the computer can detect the signal, it proves that the problem is on the inversion control switch, and handle it accordingly according to the situation. If the signal is not detected, first check the circuit, and then replace the control card.