Common problems of PVD magnetron sputtering vacuum coating equipment coating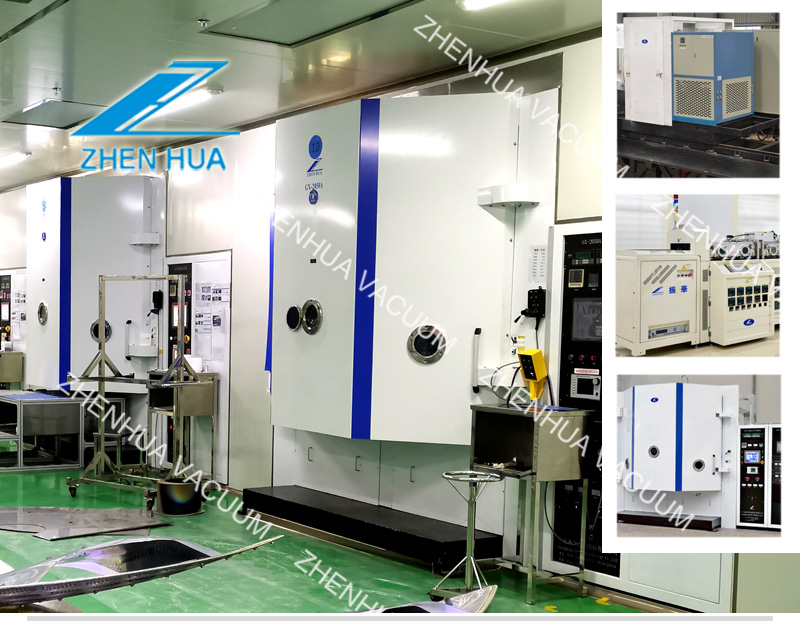 The working principle of the magnetron sputtering coating machine of vacuum coating equipment is to use the working principle of arc discharge and glow discharge in a vacuum state. Gold titanium nitride, black titanium carbide, colorful titanium oxynitride, etc. are plated on the surface of metal and non-metal workpieces. It can also be coated with anti-corrosion film (such as AL, Cr stainless steel and TiN, etc.) and wear-resistant film. The film layer is firmly bonded to the substrate. The sputtering process is used for coating to improve the adhesion, repeatability, density and uniformity of the film. Degree and other characteristics. It is suitable for plastic products, ceramics, resins, crystal glass products, handicrafts, plastic mobile phone cases, electronic products, building materials and other industries, and has a good development prospect.
The film of vacuum coating machine is dark and black
(1) The degree of vacuum is lower than 0.67Pa. The vacuum degree should be increased to 0.13-0.4Pa.
(2) The purity of argon is lower than 99.9%. It should be replaced with argon with a purity of 99.99%.
(3) Leakage in the inflation system. The inflation system should be checked to eliminate air leakage.
(4) The primer is not sufficiently cured. The curing time of the primer should be extended appropriately.
(5) The amount of outgassing of the plated parts is too large. Should be dried and sealed
The surface gloss of the vacuum coating equipment is dim
(1) Poor curing or deterioration of primer. The curing time of the primer should be appropriately extended or the primer should be replaced.
(2) The sputtering time is too long. Should be shortened appropriately.
(3) The sputtering film formation speed is too fast. The sputtering current or voltage should be appropriately reduced
Uneven color of vacuum coating equipment
(1) The primer is sprayed unevenly. The application method of the primer should be improved.
(2) The film is too thin. The sputtering speed should be appropriately increased or the sputtering time should be prolonged.
(3) The fixture design is unreasonable. The fixture design should be improved.
(4) The geometry of the plated parts is too complicated. The rotation speed of the plated parts should be appropriately increased