Briefly describe the development history of the coating technology of vacuum coating equipment in two hundred years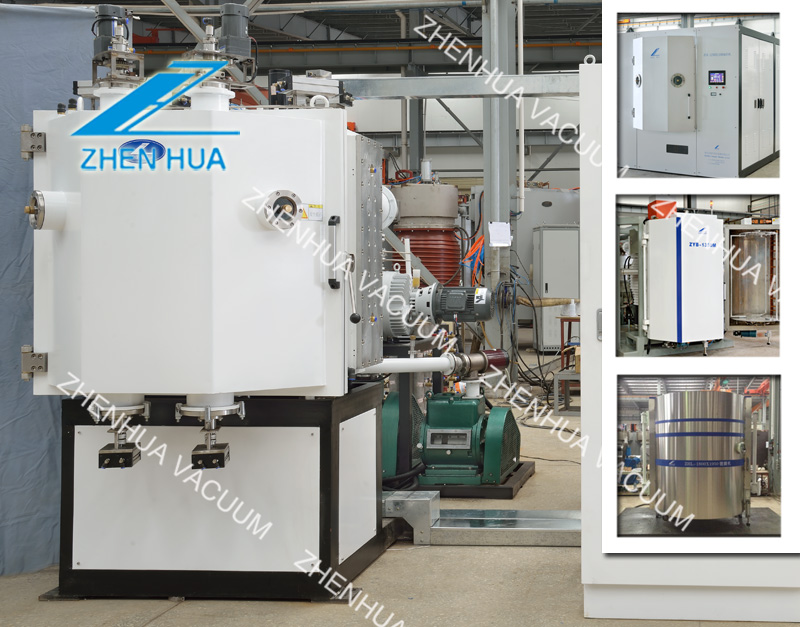 Vacuum evaporation and sputtering, the two vacuum coating techniques, are the two most important techniques for preparing optical thin films in the industrial field so far. They were used on a large scale, actually after the appearance of oil dispersion pumps in 1930 - mechanical pumping systems.
In 1935, someone developed a single-layer anti-reflection film deposited by vacuum evaporation. But its first use was on spectacle lenses after 1945.
In 1938, the United States and Europe developed double-layer anti-reflection coatings, but it was not until 1949 that high-quality goods were produced.
In 1965, a broadband three-layer anti-reflection system was developed. In terms of reflective film, General Electric Company of the United States produced the first aluminized lamp in 1937. Germany made the first anti-abrasion hard rhodium film for medical use in the same year. In terms of filters, Germany experimentally deposited a metal-dielectric film Fabry-Perot type interference filter in 1939. In the field of sputtering coating, around 1858, researchers in Britain and Germany successively discovered sputtering phenomena in the laboratory. The technology has experienced a slow development process. In 1955, after Wehner proposed high-frequency sputtering technology, sputtering coating developed rapidly and became an important optical thin-film technology. Existing deposition skills such as north and south sputtering, three-pole sputtering, reactive sputtering, magnetron sputtering and double ion sputtering. Since the 1950s, optical thin films have developed rapidly mainly in coating technology and computer-aided design. In terms of coating, a series of new ion-based technologies have been studied and used.
In 1953, Auwarter of Germany applied for a patent for optical film coating by reactive evaporation, and proposed the idea of adding chemical reactivity with ionized gas. In 1964, Mattox introduced the ion plating system on the basis of previous research work. At that time, the ion system operated under the pressure of 10Pa and the discharge voltage of 2KV, which was used for coating the metal for wear-resistant and decorative purposes, and was not suitable for coating optical films. Later, the study used high-frequency ion plating to deposit optical films on insulating materials such as glass. Since the 1970s, a series of new technologies such as ion-assisted deposition, reactive ion plating and plasma chemical gas leveling have been studied and used. They provide abundant activation energy due to the use of energetic ions and increase the surface response speed. It improves the mobility of adatoms, prevents the formation of columnar microstructures, and improves the performance of optical thin films to varying degrees, which is the research and development direction of optical thin film production technology. In fact, the development process of vacuum coating is far more complicated. Let's take a look at a technological process that has a history of 200 years:
19th century Vacuum coating has a history of 200 years. The 19th century can be said to have been in a period of inquiry and pre-research. The hardships of the inquirers were fully manifested during this period.
DLC hard coating machine,Stainless steel vacuum metallizing coating machine,roll to roll coating machine,DLC hard coating machine,Stainless steel vacuum metallizing coating machine,roll to roll coating machine,vacuum coating equipment