Application of ZCK1616 Jewelry PVD Coating Machine in high grade metal jewelry
Metal jewelry is a very popular jewelry nowadays, which is very popular among young men and women. The vacuum coating is one of the links in the production of metal jewelry, which is used to change the appearance color of jewelry or increase the functionality of jewelry surface, for example, let the jewelry surface have the function of anti scratch (wear-resistant) or anti fingerprint, and extend the service life of jewelry. When it comes to coating metal jewelry, it is necessary to use ZCK1616 Jewelry PVD Coating Machine produced by ZHENHUA.
This vacuum coating technology is also known as "physical vapor deposition". Under vacuum condition, the material source, solid or liquid surface, is gasified into gaseous atoms, molecules or partially ionized into ions by physical method, and the thin films with special functions are deposited on the surface of the substrate through low-pressure gas (or plasma) process. In the metal jewelry industry, sputtering coating technology is more used. Sputtering coating refers to bombarding the surface of the target material with particles that can obtain functions under vacuum, sputtering is the process of making the atoms on the target get enough energy and escape. The target deposited on the substrate surface is called sputtering coating. ZCK1616 Jewelry PVD Coating Machine adopts this sputter coating technology for surface treatment of metal jewelry.
ZCK1616 Jewelry PVD Coating Machine is an environment-friendly and clean coating machine, which has been widely used and recognized by customers in the metal jewelry and watch industry, especially in the surface treatment of high-end watch metal appearance parts.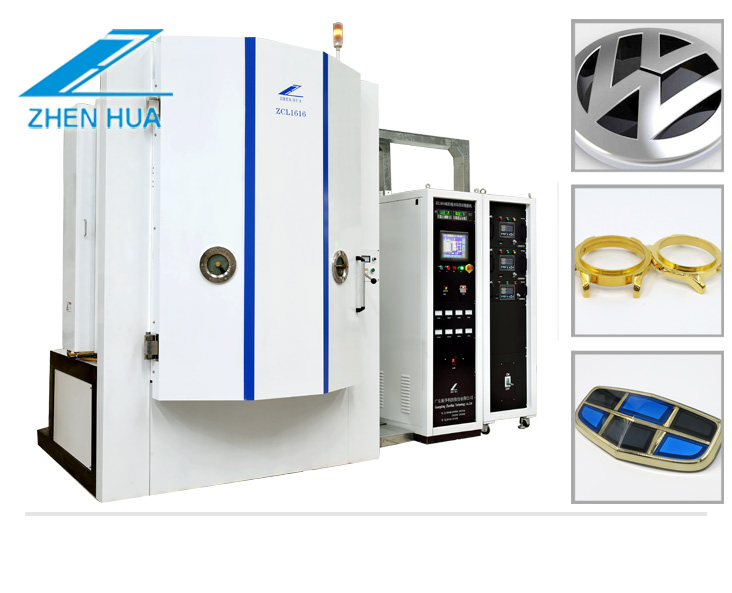 Analysis of coating advantages of magnetron sputtering coating equipment:
The technology content of magnetron sputtering coating equipment is high, so we must have a very strong engineering team of magnetron sputtering coating equipment,Experts in the field of magnetron sputtering coating equipment. The magnetron sputtering coating equipment can be designed and configured according to the user's product process and specific requirements.
PVD Coating Machine/rf dc sputtering system/PVD Vacuum coating machine/lab sputtering coating machine/PVD Coating Machine/rf dc sputtering system/PVD Vacuum coating machine/lab sputtering coating machine/PVD Coating Machine/rf dc sputtering system/PVD Vacuum coating machine/lab sputtering coating machine