Advantages of vacuum coating technology over traditional electroplating technology: In the past, electroplating and chemical plating were used for coating, not only the thickness is difficult to control, the uniformity of the coating is poor, the adhesion is poor, but also there are serious problems such as three wastes pollution. Today, people's awareness of environmental protection is gradually strengthened, and its development has been restricted by various aspects. The process of vacuum coating technology is simple, environmental improvement, no pollution, less consumables, even and compact film-forming, and strong adhesion with the substrate. Compared with the traditional electroplating method, vacuum coating technology has many advantages, such as good decorative effect, strong metal texture, low cost (about 1 / 3 ~ 1 / 2 of the traditional electroplating), easy operation, etc. Especially in the application of non-metallic objects, it has the incomparable advantages of traditional electroplating. In view of this, vacuum coating has been widely used in the metallization of various plastics, ceramics, glass, wax, wood and other products.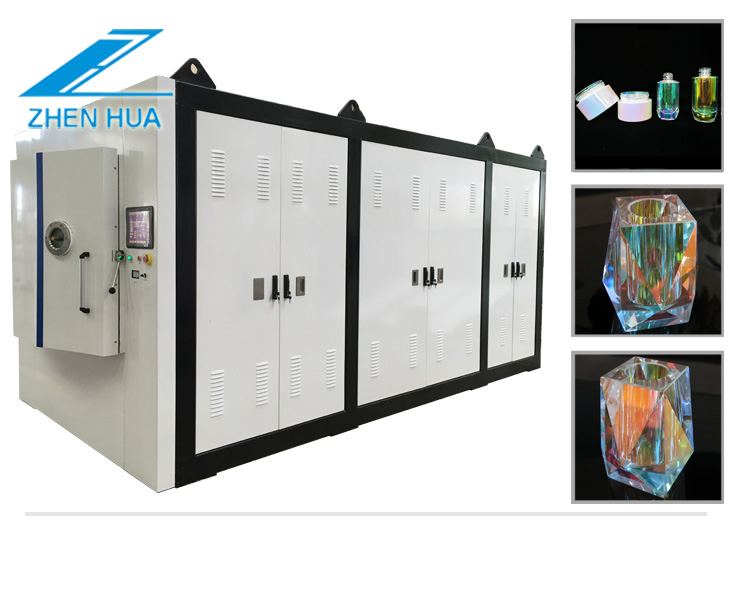 At present, after years of promotion and popularization of variable frequency electromagnetic induction heating, although its core technology is still unclear, its heating methods and principles are basically understood. What is the mystery of the current vacuum coating electromagnetic heating, diffusion pump electromagnetic heating, and reaction kettle electromagnetic heating? For this question, Zhou Wujiang, general manager and chief engineer of Jiangxin Electromagnetics, gave a simple and clear answer: "The core technology of frequency conversion electromagnetic induction heating is non-contact direct heating, which is applied to heat-receiving bodies such as vacuum coating machines, diffusion pumps, reaction kettles, etc. The coil is wound, and the heated part directly generates heat after being energized. It is an active heating method, so it is more efficient and more energy-saving. The traditional heating methods such as thermal oil, steam, and resistance require several heat conductions, which greatly reduces the efficiency and energy consumption. Because of the high temperature, the electromagnetic direct-heating heating method is very popular." It is reported that large-scale thermal energy engineering equipment such as vacuum coating machines, diffusion pumps, reaction kettles, etc. have stricter temperature control and a higher technical threshold. Therefore, in previous technological transformations, Basically, it is a transformation of changing soup without changing medicine, so for a long time, there is no new heating technology that can independently support the countertops of thermal engineering. This situation until the emergence of frequency conversion electromagnetic induction heating.
In fact, the frequency conversion electromagnetic induction heating flips the situation of energy-saving heating in a relatively short period of time, although it has the advantage of its technological advancement, but the hidden mystery behind it is the rooting of the coal-to-electricity policy. While coal-to-electricity conversion has vigorously promoted the technical innovation of variable-frequency electromagnetic induction heating itself, it has also proposed a new path for high-efficiency, energy-saving, and green emissions in the field of thermal energy engineering. It is precisely that variable-frequency electromagnetic induction heating can meet the new needs of coal-to-electricity conversion. "You have needs, and I happen to be professional." Isn't this the portrayal of frequency conversion electromagnetic induction heating as the mainstream of energy-saving heating?