Advantages of color PVD vacuum coating equipment for gold coating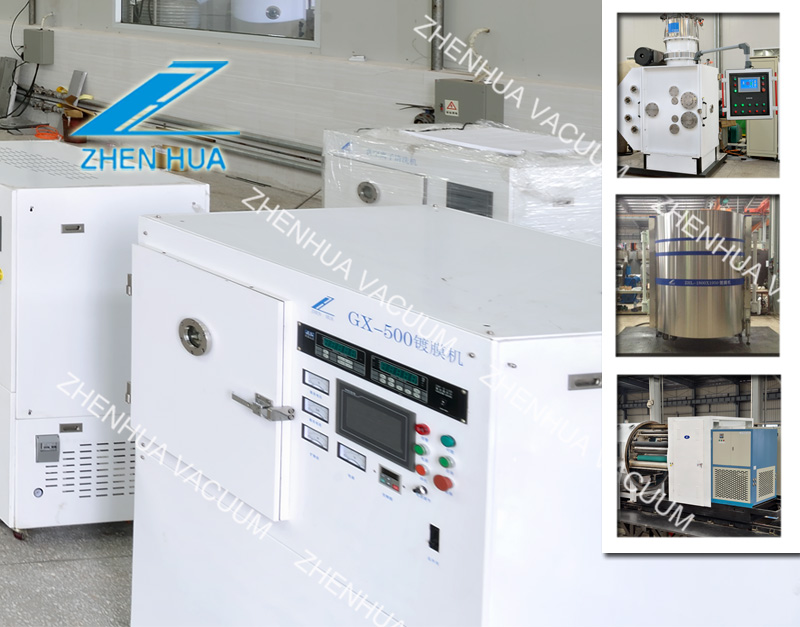 PVD vacuum coated gold refers to the gold through vacuum electroplating process. It uses low-voltage, high current arc discharge technology, using gas ionization, combined with the acceleration of the magnetic field, to deposit the evaporated material on the workpiece.
Overview of gold PVD vacuum coating: like electroplating, gold PVD is coated with a layer on the surface. If you want rose gold, you can plating rose gold. If you want gold, you can plating gold. Generally speaking, electroplating has better color retention, is not easy to fade, and the thick gold plating is more durable.
There are two types of PVD vacuum coating for gold: one is the PVD imitation gold film made directly on gold, and the other is the real gold film plated on gold with water on the basis of the former. Gold plated with PVD, very wear-resistant. Generally, there is no quality problem and the color will not fade. If you apply a layer of real gold, although the gloss will be much brighter than before, the gold on the surface is easy to wear, and there will be a slight color difference after wear.
The difference between PVD vacuum gold plating and ordinary gold plating: the main difference lies in the principle. PVD produces metal particles through evaporation, ionization or sputtering. The metal particles form compounds with reaction gas and are deposited on the surface of the workpiece. There are generally three methods of physical vapor deposition: vacuum coating, vacuum sputtering and ion plating. Ion plating is widely used, but vacuum plating is widely used in jewelry and industrial processing. Common gold plating is electroless and electroplated. The hardness and wear resistance of electroless gold plating layer are worse than that of electroplated gold, and the thickness is very limited, which is not suitable for some surface mount welding methods.
The specially designed PVD vacuum coating mechanical equipment can be used to coat the gold surface. Its operation is simple and environmentally friendly. For high-quality and high-value gold, vacuum plating for color change is a wise choice, which is more cost-effective than traditional plating!
PVD vacuum coating equipment,PVD vacuum coating machine,vacuum coating machine,24K Jewelry Gold Magnetron Sputtering Machine,Gradient color PVD coating machine,Fully automatic PVD vacuum coating machine,PVD vacuum coating equipment,PVD vacuum coating machine,vacuum coating machine,24K Jewelry Gold Magnetron Sputtering Machine,Gradient color PVD coating machine,Fully automatic PVD vacuum coating machine,PVD vacuum coating equipment,PVD vacuum coating machine,vacuum coating machine,24K Jewelry Gold Magnetron Sputtering Machine,Gradient color PVD coating machine,Fully automatic PVD vacuum coating machine