About the oxide film of vacuum coating machine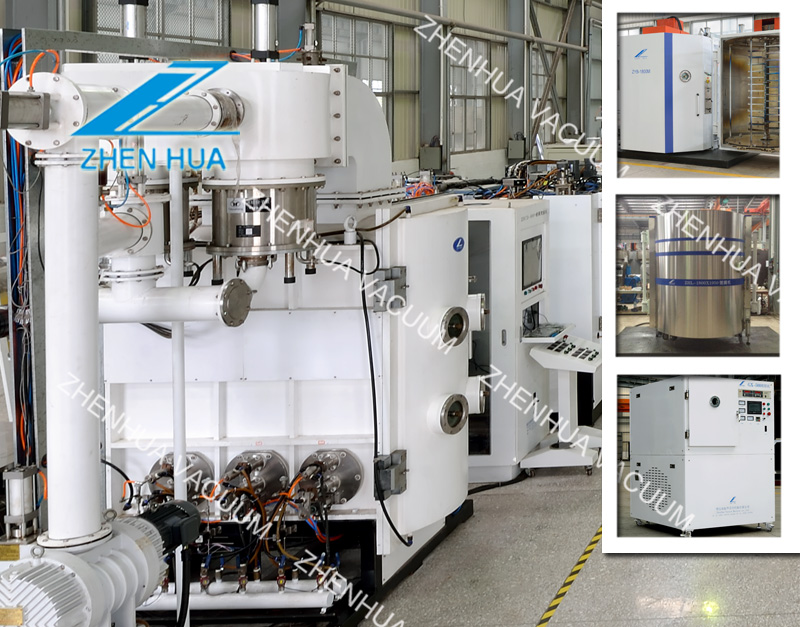 Vanadium oxide thin films and their applications in microelectronics and optoelectronics have become one of the hot topics in international research on novel functional materials. Because the vanadium oxide thin film has a high resistance-resistance coefficient (TCR) value, its resistance value changes very actively with the temperature rise caused by the incident radiation. It has broad prospects for use in exploration and infrared imaging. Therefore, optimizing the technical parameters to prepare high-function vanadium oxide thin films is an urgent problem to be solved. In this thesis, vanadium oxide thin films were prepared by DC magnetron sputtering at low temperature using high-purity metal vanadium as the target. After designing an orthogonal test, the influence of the flow ratio of argon and oxygen, sputtering power, working pressure, and base temperature on the TCR of the vanadium oxide thin film was systematically analyzed, and the general trend of these four factors on the TCR value was obtained. The test results show that when the ratio of Ar and O2 is 100:4, the power is 120W, and the working pressure is 2Pa, the TCR value of the obtained film is generally larger.
Because heat treatment can eliminate the internal stress of the film during the quiescent process, complete the reconstruction of the crystal structure, and then improve the mechanical, crystal structure and electrical functions of the film. The effects of heat treatment temperature and heat treatment time on the film function were investigated in the experimental system. In the experiment, the vanadium oxide film samples prepared by the optimal parameter combination obtained by the RTP-500 rapid heat treatment fleet were used for heat treatment. The results show that the annealing temperature and annealing time have an important influence on the TCR of the vanadium oxide film, and the relationship between the TCR and the annealing time and annealing temperature of the vanadium oxide film after annealing is obtained. The results show that the TCR values of the vanadium oxide films are all around -2%/K after heat treatment, and the highest can reach -3.6%/K. The film after heat treatment was further analyzed by scanning electron microscope (SEM) and X-ray energy dispersive spectrometer (XPS). The study showed that the use of DC magnetron sputtering preparation method and heat treatment can prepare vanadium oxide film with grain size in nanometers. Magnitude. Using XPS to analyze the composition of the film, it is found that the content of Ar and O2 is the most important factor affecting the composition of the vanadium oxide film.
vacuum coating machine,PVD Vacuum coating machine,ion sputtering coating machine,optical coating machine,vacuum coating machine,PVD Vacuum coating machine,ion sputtering coating machine,optical coating machine