About the electrical control system of vacuum coating equipment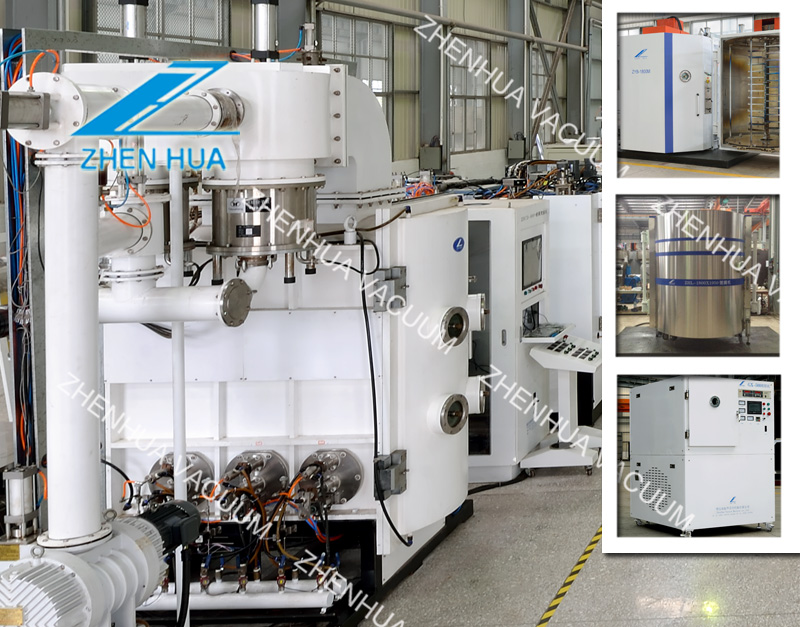 The electrical control system of the vacuum coating machine is divided into three main parts: the control cabinet, the transformer group and the operating table according to the position. The control components of all functions of the equipment, including programmable PLC, frequency converter, voltage regulation module, etc., are installed in the control cabinet. The front of the control cabinet is equipped with a resistance and ionization composite vacuum gauge, and a heating ammeter with a booster pump and a diffusion pump is installed. And three-phase power indicator light, alarm indicator light, emergency stop switch.
The transformer group of the vacuum coating machine is installed under the vacuum tank, the positive pole of its output terminal is directly connected to the corresponding evaporation electrode rod, and the negative pole of the output terminal is connected in parallel and then connected to the negative pole of the evaporation.
The operating table is placed in front of the vacuum tank and below the observation window, and the touch screen, operation control buttons, knobs or switches of each component are set on the panel of the operating table.
The touch screen is located on the upper left of the operation panel. The parameters of the winding system, including the tension of the winding and unwinding, the diameter of the roll, the running speed of the machine, and the setting and data display, and the operation instruction of the vacuum system are all carried out on the touch screen.
The upper right of the operation panel is the heating power adjustment button and ammeter of the evaporation source, which can adjust and display the power of each group of evaporation sources.
The lower part of the operation panel is the function control button or switch, including the main switch for controlling the power supply, the advance and retreat of the winding car, the advance and retreat of the swing arm, the forward and reverse rotation of the bending roller, the wire feed switch and the speed, the cover switch, the control mode selection of the system operation, etc. .