About the correct use of vacuum coating equipment and whether there is air leakage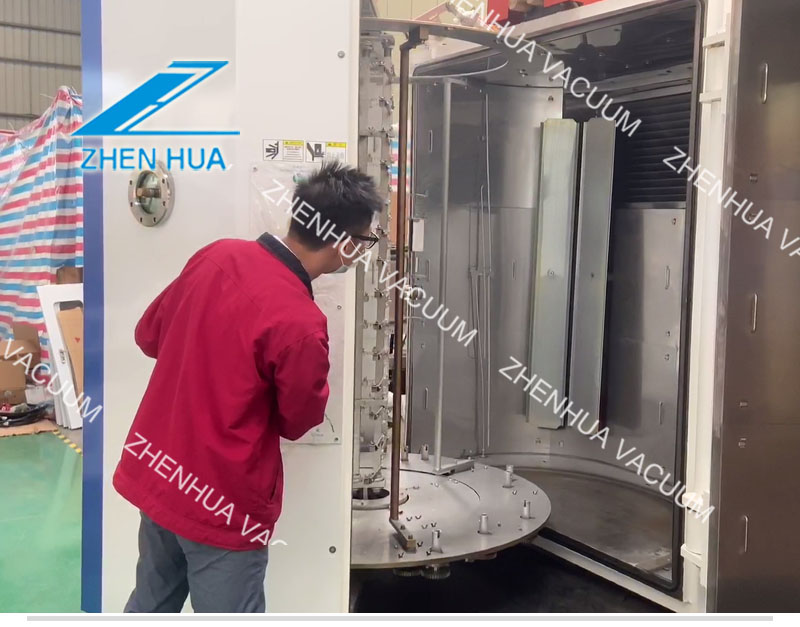 Vacuum coating equipment is one of the high-precision equipment, but no matter how good the machine is, it will fail after a long time. Regarding the leakage of vacuum coating equipment, the following methods can be used to check the machine:
1. False leaks:
The virtual leakage is the gas storage source hole formed by the vacuum coating equipment due to improper design or manufacturing process. These gases are slowly released in a vacuum environment, like leaks, called virtual leaks.
For example, the fastening screws in the vacuum coating equipment have no holes, the welding seam is designed with cross, and the welding with holes is not perfect, which will cause false leakage.
2. Leaks:
The leak hole is a small leak hole with the diameter of the electric vacuum device in the vacuum coating equipment. Air leaks can easily be blocked by dust or liquid in the air. Even if it was repaired at the time, it was temporary.
Therefore, in order to check, handle the leak detection area carefully, try not to touch the leak detection area with your hands, so as not to block the leak detection hole with dust or grease.
For detailed usage of the vacuum coater, please refer to the equipment manual, the dashboard display and the instructions below each knob.
1. Check whether the operation control switches of the vacuum coating equipment are in the "off" state.
2. Turn on the main power switch and use the vacuum coating equipment to supply power.
3. Remove the low pressure valve. Open the inflation valve, and when no airflow is heard, activate the bell valve and bell lifter.
4. Install the tungsten spiral heater. Fasten the PVC film and aluminum cover to the turntable. Insert the aluminum wire into the helical heater. Clean all parts to make sure they are free of impurities and dirt.
5. Lower the bell jar.
6. Start the mechanical pump of the vacuum spraying equipment to vacuumize.
vacuum coating equipment, Small Magnetron Sputtering Coating Machinery,Stainless steel PVD vacuum coating equipment,Vacuum coating machine,Vacuum coating on plastic surface with vacuum coating machine,vacuum coating equipment, Small Magnetron Sputtering Coating Machinery,Stainless steel PVD vacuum coating equipment,Vacuum coating machine,Vacuum coating on plastic surface with vacuum coating machine,vacuum coating equipment, Small Magnetron Sputtering Coating Machinery,Stainless steel PVD vacuum coating equipment,Vacuum coating machine,Vacuum coating on plastic surface with vacuum coating machine